Vauxhall Antara SE 2.2 CDTi 16v 184 4X4 review
Family friendly interior
February 2011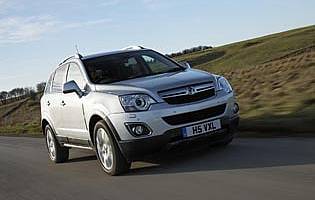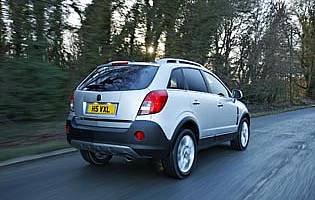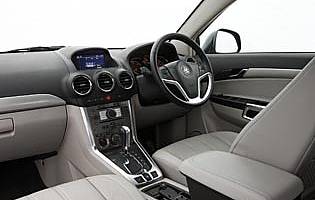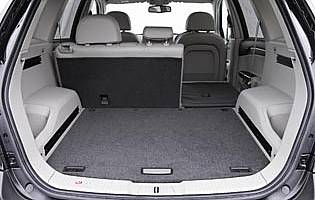 Overall rating

Likes:
Family friendly interior
Unobtrusive, intelligent four-wheel drive system
Comfortable driving position
Refined diesel engines
Gripes:
Manual gearbox action could be smoother
Auto gearbox can be slow to pick up
Wind noise is obvious at motorway speeds
Sat-nav and main controls could be more intuitive
As Vauxhall's first entry into the SUV market since the Frontera, the Antara had to compete with a much wider variety of rival offerings. Being biased more towards the 'soft-roader' end of the market, the Antara's all-wheel drive abilities were viewed as secondary to its family-friendly attributes. With the facelifted car boasting greater refinement, there's also a two-wheel drive model for those who'll never go off-road.
The last Vauxhall badged SUV was the Frontera model, and although the capable and rugged model sold well, it lagged behind the early generations of family-friendly, lifestyle orientated soft-roader SUVs. The Antara was a new approach for Vauxhall, and it offered families seeking a sideways move away from bulky, one-dimensional estate cars and hatchbacks into something more versatile and dynamic.
Like many of the so-called compact SUVs, the Antara is smaller than a premium 4x4. The car is designed as a comfortable sub-premium family car that's capable in a mild off-road situation, but more at home on the road and in an urban environment. A raised driving position gives and advantage behind the wheel and around town, but the driving experience has been tuned to be more like that of a car than a 4x4. The two-wheel drive option further cements the family car replacement scenario - if you never tow or off-road it's worth considering.
That said, the Antara's part-time four-wheel drive system is smart and efficient and reacts quickly to changing conditions. The use of a part time system helps improve fuel economy and offers more familiar driving characteristics, but the system steps in seamlessly when required to offer additional assistance. A hill decent system also adds to the Antara's humble off road abilities.
Elsewhere, this Antara gains a lightly restyled nose plus lights fore and aft have been changed. Inside, subtle changes to cabin trim have been supplemented by the inclusion of an electric handbrake. If that's not enough to impress, the car's diesel engines - one 2.2-litre unit in two states of tune - and both manual and auto gearboxes are all-new. Cosmetic enhancements aside it would be easy to miss these changes, but they greatly improve overall refinement when on the move.
Our verdict on the Vauxhall Antara SE 2.2 CDTi 16v 184 4X4
Positioned to appeal to families trading up to something with more room and a greater level of versatility, and downsizers keen to retain some semblance of off-road control but in a smaller, more economical package, this Antara offers plenty of space, kit and ability. It's got some stiff competition, though.