Toyota Auris 1.6 VVT-I T Spirit review
Good head, leg and elbowroom for front and rear passengers
January 2007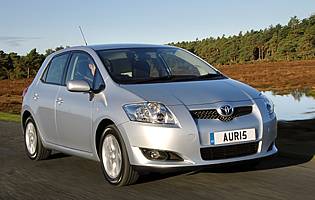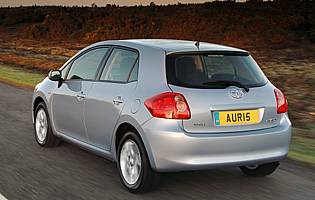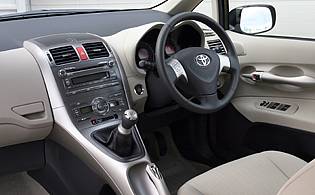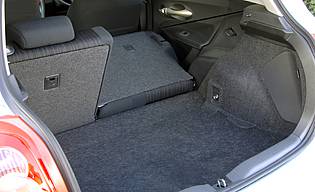 Overall rating

Likes:
Good head, leg and elbowroom for front and rear passengers
The spacious cabin has plenty of storage areas
The main dials above the steering wheel are exceptionally clear and easy to read
The new chassis and suspension handle poor road surfaces well
Gripes:
Overall cabin build quality could be better
The handbrake is awkward to use due to its near-vertical positioning
1.6 petrol engine lacks power and is noisy when pushed
The boot is modest compared to some rivals
After 40 years, the Corolla, the world's best-selling family car, is being replaced in Europe by Toyota's Auris. After five years in the making, Toyota hopes its Auris will enjoy similar success afforded to the Corolla, competing at the top of the C-segment alongside the likes of the VW Golf and Ford Focus.
After researching the target market Toyota believes the Auris is an 'intelligent package', and has designed it primarily for European drivers who demand lots of space and an enjoyable driving experience.
From the outside the Auris's design is modest rather than bold, taking the Yaris's characteristics from the front and sides and the Corolla's solid, rear silhouette. The smooth design does not command much road presence and is unlikely to be considered striking to look at. However, aerodynamically it leads to a very low drag coefficient, which makes for better fuel economy, greater vehicle stability and keeps wind noise to a minimum - to the benefit of occupants.
As well as concentrating on the smooth flow of air over the bodywork, there is attention to aerodynamic detail underneath the car, too, which includes a flat engine undercover and an efficient design of the suspension parts and fuel tank and exhaust pipe. At the back, ground clearance of the rear bumper is set higher to increase the airflow and the styling of the rear minimises the amount of wind swirl from the roof.
Keeping the occupants in mind, Toyota claims to have designed the Auris 'from the inside out', making it tall and roomy and revealing more character than its exterior. This has in part been allowed by the 'bridged' centre console. As well as being an unusual design in hatchbacks, it gives the driver and front passenger more space. Meanwhile, thanks to the clever exhaust system, the flat floor design offers rear passengers more room.
Our verdict on the Toyota Auris 1.6 VVT-I T Spirit
The Auris may be taller and roomier than its typical competitors in the C segment, but for drivers who really require space compact MPVs still fulfil this brief more adequately. Similarly, the driving experience has much room for improvement. That said, safety, reliability, cheap running costs and high predicted residuals for the Auris make it a long-term purchase worth considering by an urban family.