Lexus GS 300h Premier review
Extremely quiet drive, especially at low speed
March 2016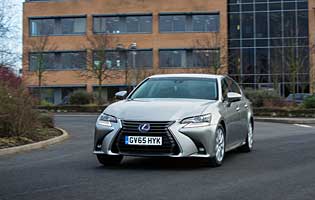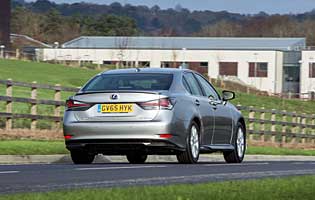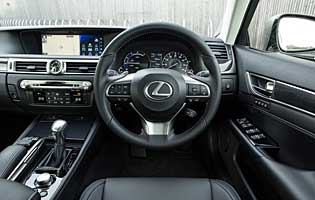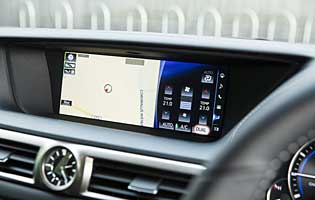 Overall rating

Likes:
Extremely quiet drive, especially at low speed
Striking styling and attractive colour options
Linear power delivery for predictable acceleration
High equipment levels compared to rivals
Gripes:
Motorway fuel economy compromised versus diesels
Continuously variable transmission blunts power
Dull drone from the engine under acceleration
Soft materials vulnerable to accidental damage
The recipe for the GS is simple, bringing together a mixture of refinement, luxury and technology in a competitively priced car sized for executives and private buyers who are looking for an alternative to the more common German options. Class-leading standard specification marks it out from the crowd.

Lexus has raised its game for the new GS, improving quality and efficiency while pursuing its trademark hybrid petrol-electric direction. Leather upholstery is now standard, putting the car ahead of its rivals.

The GS becomes the first executive saloon to offer a range made up solely of hybrids, comprising the efficiency-focused 300h and the remarkably brisk and dynamic 450h. A huge gulf in prices for the two models means the latter is unlikely to sell many units in comparison, but it's much the more exciting.

Thanks to the latest generation of technology, the GS is extremely economical in the right circumstances. It is possible to maintain forward motion on electric power only for extended periods, and the full hybrid system recharges the battery more quickly. Special soundproofing technology protects the occupants from road and wind noise.

Refinement is the car's trump card, and while rival diesel cars in the sector can exceed the hybrid GS's fuel economy on a longer run, none are quite so hushed, especially at low speed. It excels in driving routines that include city driving, adding to its appeal for business users and commuters.


Our verdict on the Lexus GS 300h Premier
The GS has become an excellent car for those who appreciate a more laid-back, comfortable approach to driving without sacrificing style. Petrol-electric power means a reduction in tax liabilities that reduces company car running costs way below those of its competitors. The fact that it has a higher level of standard equipment and quieter on-road manners only helps to strengthen its argument.