December 2005
Fiat Grande Punto 1.3 Multijet 90bhp Dynamic
Dramatic front end styling works well
December 2005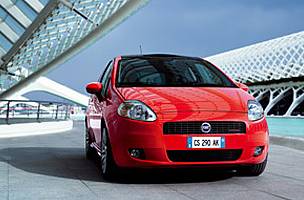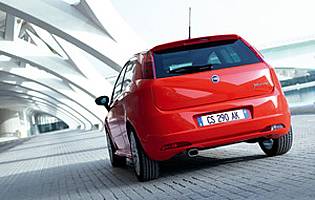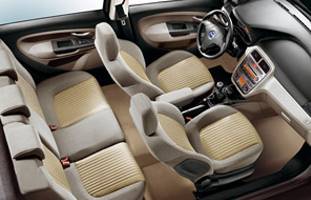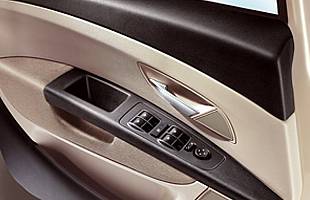 Overall rating

Likes:
Sleek exterior styling is eye-catching
Wide selection of engines - particularly diesels
Three and five door models look and feel different
Top class crash test rating
Gripes:
Interior build quality still patchy
Doesn't make best use of increased size
Dealer network's reputation not among the best
Five-speed gearbox inferior to six-speed
Tasked with taking over from the multi-million selling Punto, the Grande Punto is - as the name suggests - significantly larger. It's also grander in other respects, with classier looks and a feeling of solidity its predecessor never possessed.
Fiat is never shy about making bold claims for its vehicles, but with the Grande Punto, the company's superlative generator has gone into overdrive. While it's easy to scoff at assertions that it is ""unique in the world panorama"" and ""sets new styling, safety and comfort parameters"", it does at least signal that the Italian maker really believes it's got a winner on its hands.
Happily, it's a belief that is likely to be justified once you sample the car firsthand, albeit in a rather more modest way. The compact segment represents a quarter of the Western European car market - almost four million cars a year - so it's vital that Fiat retains a sizeable presence. The Grande Punto will do so.
Fiat executives feign surprise when the Grande Punto's looks are compared to Maseratis. The resemblance is no coincidence but it is surprisingly effective, particularly at the front. The rear end retains high-mounted lights similar to the old Punto, but compared to the super-sleek front and sides, they look a little incongruous. Three- and five-door models manage to look distinct, and some viewers are even likely to express a preference for the five-door.
Acknowledgement of the ever-increasing importance of diesel power in the supermini sector comes in form of an impressive range of diesel engines. All are good, though it is difficult to grasp exactly why two pairs of engines with such similar power outputs are necessary. The difference between the 1.3-litre units is just 15bhp, while the 1.9 units are separated by a mere 10bhp.
Inside, claims that cabin quality is now on a par with Volkswagen or Skoda are not fully justified. Though greatly improved compared to the old Punto, there are still examples of indifferent fit and finish around interior lights, plastic mouldings and door panels. Nevertheless, for a non-premium mass-market car it's not a bad effort.
Our verdict on the Fiat Grande Punto 1.3 Multijet 90bhp Dynamic
The Grande Punto is perhaps the best-looking car in its class, and by no means the least accomplished. Competitively priced it is well worth considering. Theoretically it will fight with the Corsa and Fiesta but its size, equipment and characteristics may make it a viable alternative to larger cars like the Astra and Focus.
Costs
Any Punto needs to be attractively priced to generate interest in a crowded marketplace, and Fiat frequently publishes details of special promotions. Make sure you read the details carefully, as some of the claimed deals can prove elusive. Be aware that many Fiat dealers have a less than enviable reputation for the quality of their customer service. Against that, the Grande Punto is undeniably a good car for the money and selling it on should be easy.
Space and practicality
Given the increase in size compared to the Punto, it is surprising that the interior does not feel significantly roomier. If anything, it feels a bit more cramped, perhaps because of a larger, more solid dashboard and thicker front and rear seats. The boot is smaller than might be expected and is further compromised by a narrow aperture and high lip. Three-door models are designed to seat four rather than five, so unexpectedly seem more spacious.
Controls and display
Displays are all clear and controls are conventionally placed. Some of the materials used for contact points such as switches could have a more durable and weighty feel, but overall the Grande Punto is on a par with Japanese alternatives.
Comfort
Less tinny than the old Punto and noticeably quieter, the Grande Punto's front seat passengers are provided with surprisingly comfortable accommodation in some brilliantly supportive seats. Rear seat passengers will be rather cramped, but for children or occasional journeys there can be no complaints. Noise and vibration - frequent problems in the past - have been virtually eliminated, even in diesel models.
Car security
Keen to play up its hi-tech credentials, Fiat provides remote central locking as standard. However, deadlocks and an alarm are only cost options, which is disappointing.
Car safety
The Grande Punto's five-star crash test rating is of huge significance, and Fiat will hope that it finally puts paid to the assumption that its cars crumple like paper bags in a collision. For pedestrian and child protection, the car is also well above the class average. ABS is legally required these days, but the Grande Punto adds Electronic Brakeforce Distribution (EBD) plus a full complement of airbags.
Driver appeal
Small Fiats down the years have usually been great fun to drive. The Grande Punto continues the trend, providing a more involving, enjoyable combination than most of its rivals. It feels very planted, remaining impressively stable through corners and retaining a deal of feedback through the wheel even with electrical power assistance. The general sense of connectedness is further aided by an excellent driving position. The six-speed gearbox is noticeably slicker than the five. Performance figures don't look particularly impressive on paper. Don't let that put you off.
Family car appeal
While kids can cope with back seat rides and Isofix points are provided, the Punto is still too small for daily family use, even in Grande form. The underrated Stilo Multiwagon and Multipla would be more suitable. On the other hand, a Grande Punto would make a fine and economical second vehicle operating in tandem with a Ulysse or large 4x4.
First car appeal
Puntos have always made popular first cars, and so will this one. For a start it looks like a car from the class above, and a classy one at that. Extra bits of kit and larger wheels are available to allow young drivers to indulge in some personalisation, and such a fresh new design will remain contemporary for years. When hotter versions arrive, they could be a hit as budget performance models.
Quality and image
The design cleverly offers a Maserati racecar grille for the boys and subtle curves for the girls without seeming like a cobbled-together effort. Indeed, this is undoubtedly one of the handsomest small cars on the road today. The Fiat badge is still associated with a cheap and basic approach by many punters though, and looks alone are unlikely to win many converts from VW and Skoda while Japanese marques swill continue to offer superior reliability - whatever Fiat's claims of a new era.
Accessibility
Inevitably five-door models offer superior accessibility, though they do not open to a full ninety degrees. The tailgate is light, verging on the insubstantial and possesses a very high, narrow loading lip that elderly or disabled drivers may find problematic. It's a pity more thought wasn't given to this.
Stereo and ICE (In car entertainment)
Perhaps because of the better quality, more sound absorbent materials used for seats and carpet, sound quality is markedly better than it has ever been in the Punto. Standard issue is a reasonable Blaupunkt CD radio, though anyone with a serious interest in hi-fi will probably want to fit their own replacement.
Colours and trim
In all 19 different versions have been created - with more no doubt to come - by combining 2 body types, 4 price levels, 6 engines, 13 body colours and 12 types of interior. As one might expect, entry-level vehicles are rather bare, not even boasting a split rear seat. At the other end of the range Fiat offers loads of gadgets and gizmos. It's best to learn the lesson of the Connect Plus system that was pushed so heavily in the Stilo and avoid anything that is likely to become obsolete in the near future.
Parking
The Park button - one of Fiat's most novel and useful recent innovations - is retained. Pressing it lightens the steering markedly, making low-speed parking manoeuvres much easier than they would otherwise be. Those smooth, regular exterior lines without unexpected protuberances help when it comes to judging distances, with only the limited visibility through the narrow rear aperture offering any obstacle. Rear parking sensors are optional but not really required.
Spare wheel
Space saver fitted as standard on most models, though some can be equipped with a repair kit instead.
Range information
Engines range: 1.2 8-valve (65bhp) and 1.4 8-valve (77bhp) petrol units. Diesels: 1.9 Multijet diesel engine with either 120bhp or 130bhp, and a 1.3 Multijet diesel with either 75bhp or 90bhp versions. Five-speed or six-speed manual gearbox dictated by engine. Active, Dynamic, Emotion and Sport trim designators.
Alternative cars
Ford Fiesta Good basic transport, but not terribly stimulating
Renault Clio Latest Clio is another car that's grown considerably
Honda Jazz Alternative city car boasts higher build quality and more versatile cabin
Skoda Fabia Reliability and quality attracts repeat purchasers