Citroen C4 1.6HDi 16V 110hp SX 5dr review
Refined and competent driving experience
June 2009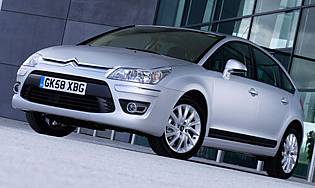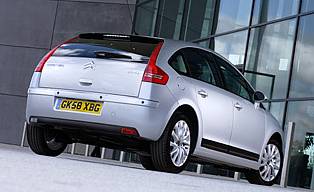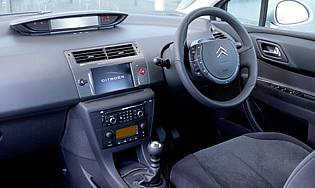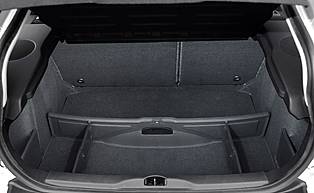 Overall rating

Likes:
Refined and competent driving experience
Good choice of engines and trim levels
Build quality is a welcome step up over previous Citroens
Modest exterior revisions add a mature edge to the C4's appearance
Gripes:
The unusual two-spoke steering wheel can prove tiring to hold on long journeys
Centre-mounted digital display requires some acclimatisation time
A number of the much-vaunted technological advances are optional extras
Elevated driving position doesn't mix well with enthusiastic driving
There's no question that the past few years have been kind to Citroen. From operating in the design wilderness with past models, cars like the C4 have proven to the cynics that flair hadn't completely deserted the French car maker.
In its refreshed 'phase two' stage, this C4 presents itself as a refined and mature family hatch - although one with more design flair than most rivals. From inception the departure from the older Xsara was immediately noticeable, and this revised car continues the trend with its bold nose design and sweeping roofline.
More substantial changes have taken place under the bonnet, with Citroen utilising BMW joint venture 1.6 petrol engines to help reduce fuel consumption and CO2 levels. In practice these units deliver a greater level of refinement, while keeping the keen driver entertained on twisty roads. The economy angle is important though, and it's good to see such improvements on a mass-market family car.
And essentially that's it for the changes - not that the economy savings are small beer. Inside the C4, Citroen fans with a keen eye might spot a subtle improvement in the already good levels of material and build quality. For those with some spare cash, there's an all signing-all dancing multimedia unit available, boasting a hard disc music storage facility, sat-nav, Bluetooth phone connection and premium audio component.
Ultimately the C4, in five-door form at least, offers buyers seeking a practical family hatch something different from the mainstream offerings from the likes of Ford, Volkswagen and Vauxhall. Style-wise the C4 cuts a bold dash when on the move, and Citroen's motorsport links help add some extra credibility.


Our verdict on the Citroen C4 1.6HDi 16V 110hp SX 5dr
It's a case of the same but better with this second generation C4 hatchback. The faux coupe three-door model might appear more glamorous, but it's this five-door variant that is likely to be the more plentiful now and in the future. All the familiar Citroen trademarks from the past are present - fluid ride, offbeat styling, slightly quirky switchgear - along with a healthy does of value for money and practicality.