Citroen C3 XTR 1.4-litre HDi 16-valve review
Cheap insurance won't alienate many potential buyers
April 2005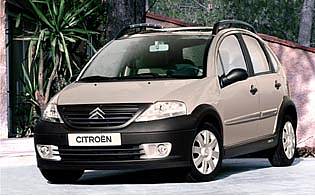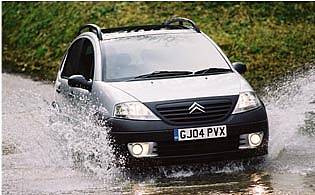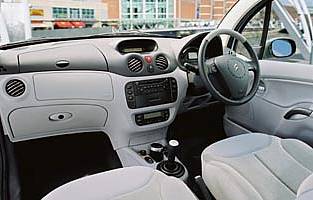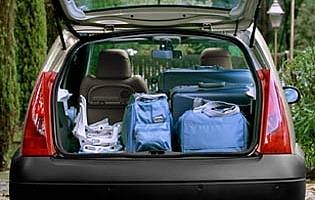 Overall rating

Likes:
Cheap insurance won't alienate many potential buyers
Chunky bodykit and styling touches will appeal to some
Full-length glass sunroof makes for a light, airy interior
Nifty roof bars will help when it comes to load lugging
Gripes:
Diesel engine is vocal at start up
Interior is heavily dependant on harsh plastics
Gear change feels slightly laboured and notchy
Digital speedo and instrument display looks kitsch
Citroen's C3 has been popular since its launch in 2002. Fans will say this is due to the car's cheeky looks and broad capabilities, while the rest of us may feel the French firm's superb discounts and deals have something to do with it. The XTR is a faux off-roader version of the supermini and joins the likes of VW's Polo Dune in this burgeoning market segment.
There are only a few real certainties in life; one of these being that Citroen will always be willing to offer buyers some fantastic deals. This isn't the only reason to buy one, but it is a major incentive.
Of all the models in the C3 range the XTR, along with the funky yet flawed Pluriel, has to be the coolest. Its chunky alloy wheels and up-for-a-fight plastic farings give it the look of a small off-roader, which was exactly the effect the designers were after.
Cars like the Volkswagen Polo Dune are proving popular with UK buyers. In reality they are simply citycars in fancy frocks, but this isn't deterring those looking for something a bit different from taking the plunge. Take them onto the rough stuff at your peril, but if all you're after is more visual bang for your buck then they're hard to knock.
An affordable price tag, cheap insurance and reliability should give the C3 XTR enough of an edge to compete with its rivals.


Our verdict on the Citroen C3 XTR 1.4-litre HDi 16-valve
Slightly funkier version of Citroen's C3 supermini is aimed squarely at those who live an active lifestyle. However, it isn't terribly practical and will struggle even on a gravel path.