Car buyers guide
Chevrolet Cruze Station Wagon 1.7 CRDi LTZ
July 2012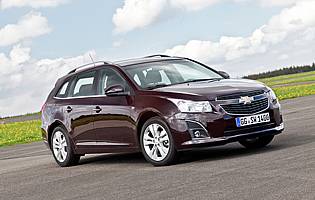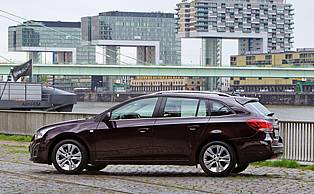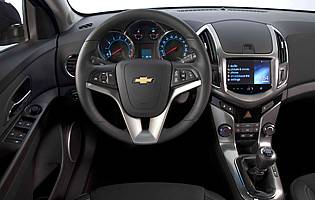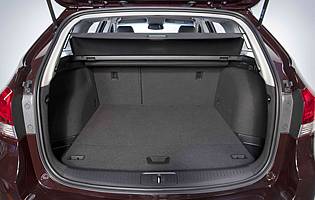 Overall rating

Likes:
Additional bodywork sits comfortably with existing design
Unquestionable boost in practicality is welcome
Slick and appealing overall driving experience
Excellent value for money
Gripes:
Suffers from a low profile compared to more obvious rivals
Impressive 1.4-litre turbocharged petrol not coming to UK
Badge may be an issue for some buyers
Air-con control easy to knock with driver's knee
A diverse model range is crucial to success in the volume car market so it comes as no surprise that Chevrolet has introduced the third bodystyle in the compact Cruze range. Following the saloon and hatchback models comes the Station Wagon, more likely to be referred to as an estate by buyers in the UK.
While the saloon and hatchback versions of the Cruze will be the most popular, the Station Wagon has an important role to play and will open up the brand to a wider range of customers. Even with the number of SUVs and crossovers available in the marketplace, there is a strong contingent of buyers looking for a good value estate car that offers plenty of space and the Cruze certainly qualifies.
The Cruze Station Wagon is based on the existing saloon model and although it is a little longer overall thanks to the cargo area it still sits comfortably in the C-segment or compact class along with its siblings. The amount of cabin space on offer for passengers remains almost identical, but of course the boot space is considerably increased particularly with the rear seats folded.
Adding the estate-car rear to the Cruze's shape has not hurt its looks. Already a well-proportioned design and one which has a European feel to it, in Station Wagon form it has a little more presence to boot. With the right colour and wheel combination it has character above its price tag.
Mechanically both Cruze bodystyles are the same, but there is very little need for change. With the class-standard front-wheel drive layout and a mix of petrol and diesel units, buyers of all tastes and budgets will find something to suit. The engine room is another area where Chevrolet benefits from its parentage, with the diesel in particular being particular powerful and efficient in the class.
Our verdict on the Chevrolet Cruze Station Wagon 1.7 CRDi LTZ
The Cruze Station Wagon doesn't pull any huge surprises but it fulfill all possible expectations: it drives just as well as its siblings, is well-equipped, comfortable and good-looking too. Most crucially it offers stacks of load space for a reasonable price, and a rational buyer will give it plenty of consideration over rival products that merely offer more exclusive badges.