Bentley Continental GT review
Gutsy and appealing W12 engine
December 2010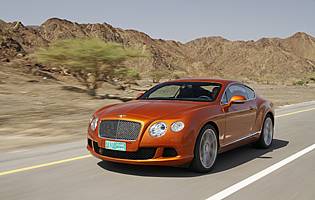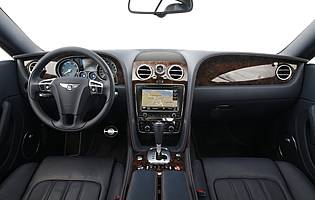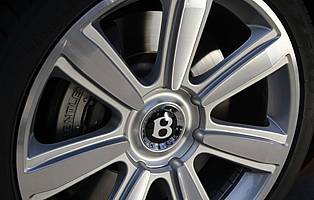 Overall rating

Likes:
Gutsy and appealing W12 engine
Subtle but very effective exterior changes
High quality interior is a pleasure to use
E85 option is useful and unusual
Gripes:
Rear room is still snug rather than generous
Looks may not suit all tastes
Gearbox is effective but manual paddles awkward to use
Running costs likely to be very high
The original Continental GT represents the first step in a new era for Bentley, it being the initial product to come from the company under its VW Group stewardship. The success of it and the numerous follow-up variants has resulted in a substantially-revised version some seven years on from the original, with the intention of keeping it on the wish-lists of the well-heeled.
At first glance the Continental GT might not seem like a new model at all. Understandably Bentley has chosen to implement modest visual changes, although many of the exterior panels are new. A new manufacturing process for the Continental GT has allowed sharper radii on the body's curves, and the result is a car that looks familiar but sharper and tauter. The modest changes also help to maintain residual values on older models.
Mechanically the Continental GT is also broadly similar to the outgoing model, retaining the four-wheel drive transmission to handle the high-output 6.0-litre W12 with twin turbochargers. Significant revisions include a higher output, an ability run on an E85 ethanol as well as petrol plus a revised transmission that offers quicker shifts. For the first time Bentley is planning to offer a smaller capacity V8 engine with increased efficiency.
Elsewhere the four-wheel drive system is switched to a 40:60 front/rear torque split which is designed to counter understeer that is common with powerful four-wheel drive cars. A wider track both front and rear ensures greater stability too, and the electronic stability programme has been adjusted to allow greater freedom for the driver.
Inside the Continental GT is also substantially revised whilst retaining the hand-finished appearance which is such a large part of the car's appeal. The updated dashboard is more attractive and easier to read and there are new seats that claim to offer increased support as well as more rear legroom. An updated range of infotainment systems also include a very high specification Naim system for high levels of sound quality.
Our verdict on the Bentley Continental GT
The new Continental GT demonstrates a careful and considered revision of the original car, maintaining its strengths while attending to its weaknesses. It remains an engaging mix of luxury, performance and comfort quite unlike any of its rivals. Although not the last word in dynamism, it is certainly the most usable car in this price bracket.