Bentley Continental GT review
W12 engine has character and is immensely powerful
May 2007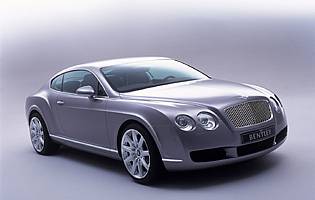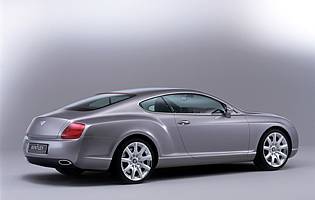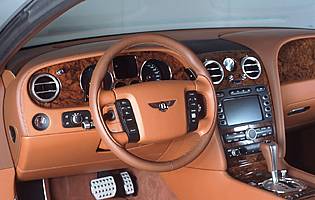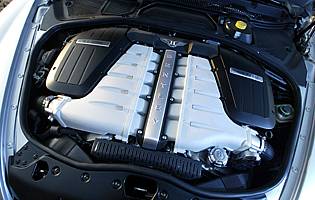 Overall rating

Likes:
W12 engine has character and is immensely powerful
Cabin is superbly designed and constructed
Excellent blend of comfort and handling
Performance is worthy of a regular supercar
Gripes:
Exterior styling is a little controversial
Rear room is at a premium
Running costs likely to be very high
Rear pillars reduce visibility
As the first new model since Bentley became part of the VW Group, the Continental GT is a crucial model. It also represents the modern interpretation of what a Bentley should be, and despite its price tag it is most competitive in terms of price and sales volume with more mainstream cars.
The starting point for the GT is its shape. Rather than the traditional saloon models which have been the mainstay of the Bentley range for decades, the Continental GT comes in coupe form. It features a two-plus-two seating arrangement, although the emphasis is on the comfort of those in the front seats. The exterior styling is a mix of traditional cues and modern influences, and could certainly be regarded as a success.
Mechanically the Continental GT is also radically different to previous Bentleys thanks to its drivetrain and power source. Related to the VW Phaeton, the Continental GT has a four-wheel drive transmission to handle the high output engine, a W12 unit of 6.0-litres and twin turbocharged. As well as being the first application of four-wheel drive in a Bentley, the W12 engine configuration is also rare.
The combination of a compact coupe body, four-wheel drive and a high output engine makes the Continental GT a seriously fast car, and as such puts it in competition with performance luxury cars outside of the normal customer target. It is also more accessible to buyers, priced at the lower end of the GBP100,000 barrier and significantly less than other models in the range.
The GT is also the most versatile car to be produced by the firm in recent years, delivering a high level of comfort but also impressive performance. As well as the powerful engine, the GT has electronically adjustable suspension to cope with cruising or high performance driving.
Our verdict on the Bentley Continental GT
The Continental deserves its GT badge, as it combines looks, performance and luxury into one impressive package. It successfully combines roles as a large sports car and a comfortable cruiser, and the high level of quality, luxury and specification give it an impressive breadth of ability.