Audi RS6 Performance Avant review
Fantastic exhaust note
November 2016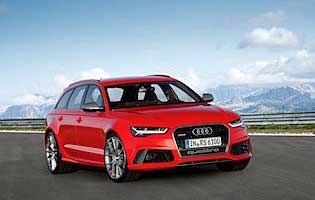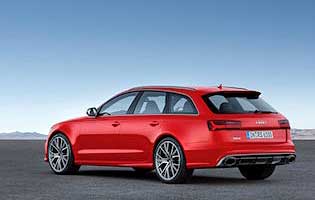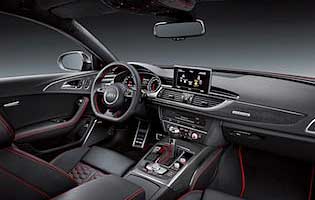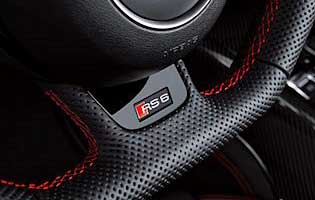 Overall rating

Audi has some history in making fast and spacious performance estate cars. Coming as a fast car that you could use every day, the RS 6 Performance Avant continues down this route. Now more powerful than ever before, it'll happily give most supercars a run for their money. The Performance package has upped power and torque over the standard RS 6, making for an even more dramatic drive.

Powered by a twin-turbocharged V8, the RS 6 Performance produces a frankly amazing 597bhp, which allows it to reach 62mph in just 3.7 seconds. With the V8 comes a truly breath taking soundtrack, with the engine bellowing after almost any press of the throttle. However, being an estate means that it's usable too - which is just what large RS Audis are meant to be.

Inside, the RS 6 has been lavished with all manner of high-quality materials. The seat leather, which is quilted, feels as though it will last a long time, while everything else has a distinctly luxurious feel. Space in the rear is plentiful, and the RS6 certainly feels like all the car you could ever possibly want.

With four-wheel-drive performance, you have a car that is exceptionally good at eating up the miles. Utilising Quattro technology, the RS6 is well suited to UK roads, with slippery surfaces no match for the RS 6's seemingly unending amounts of traction. It also rides very well, despite the large alloy wheels and the sports suspension it uses.

Of course, with such a large engine the RS 6's economical credentials aren't the best. You'll do well to see 30mpg, and because of the addictive nature that the engine has, you'll struggle not to drive it fast everywhere. Tyres will be expensive too, but when you consider the amount of performance the RS 6 has, this will come as little surprise.


Our verdict on the Audi RS6 Performance Avant
Thanks to a huge amount of power and traction, the RS 6 is an awful lot of fun to drive. Running costs are high, but this seems of little problem the first time you start up the V8. As a usable estate, there's plenty of space for a family, too. Relatively understated, it could be mistaken for a more standard Audi estate, which is part of its appeal.