Audi A7 Sportback 3.0 TDI SE review
High quality cabin more stylish than other Audis
September 2010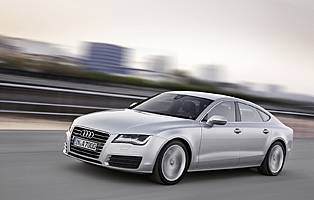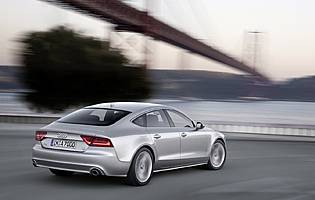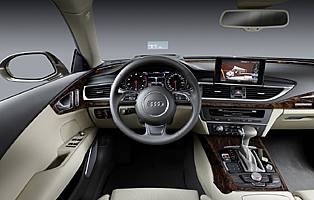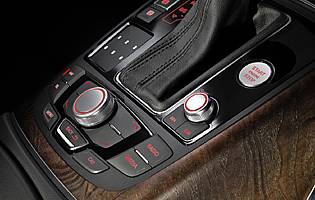 Overall rating

Likes:
Handsome and unusual exterior
High quality cabin more stylish than other Audis
Remarkable practicality
Impressive range of engines
Gripes:
High price point puts it out of reach for most
In-house rival A6 offers more practicality for less
Driving experience is slick but not exciting
No manual gearbox option
No other manufacturer pursues niches as relentlessly as Audi. The phenomenon of modern parts and platform sharing between brands gives the opportunity to create more diverse and unusual model ranges, but few rivals have covered as much ground. Following on from the A5 Sportback, the larger A7 Sportback aims to reach a similar niche but higher up the market.
Understanding the A7 Sportback begins with where it sits in the Audi model range. As the name suggests, the A7 is between the A6 hatchback and A8 saloon in the hierarchy, although in reality the A7 is only fractionally longer than the A6. The Sportback tag also denotes that this is an Audi take on the four-door coupe, sacrificing a little practicality for sharper looks.
The exterior is also a key part of the car's appeal. Although designed as something of a compromise between looks and space, the A7 Sportback takes the swooping roofline found on its smaller sibling and adds more grace and purpose to it. The single-frame grille and LED headlights draw parallels with the more expensive A8 saloon, but the A7 Sportback is a very distinctive car and is likely to attract buyers on its looks alone.
The sleek exterior makes the cabin all the more impressive: despite the sloping roofline headroom is perfectly respectable in the rear and as generous as you would expect upfront. This is a genuine five-seater although best suited to two passengers in the back seats, while the hatchback tailgate opens to reveal a very respectable load area. Unlike most of the competition, the seats can be folded to give an estate-like load area.
The A7 Sportback also benefits from the vast range of technology that is typical of Audi. Bar the range-topping A8, the A7 Sportback is the first car to come with the option of full LED headlights, massage seats and night vision camera to name a few, while the automated parking assistance is the first such system to appear on an Audi.
Our verdict on the Audi A7 Sportback 3.0 TDI SE
It might be targeting a niche where there are few if any rivals, but the A7 Sportback undeniably ticks several boxes in an emphatic fashion. It is attractive inside and out, practical and drives very well with a choice of excellent engines and transmissions. Inevitably this excellence costs, but for those who can it makes a compelling case.