Audi A5 Cabriolet 3.0 TDI S line review
Smartened appearance makes most of still-fresh shape
December 2011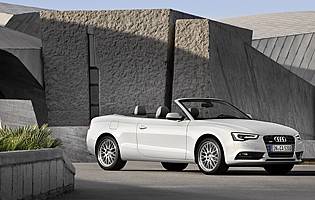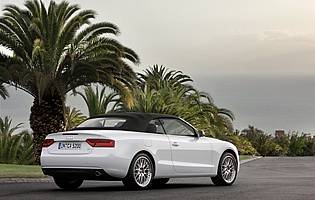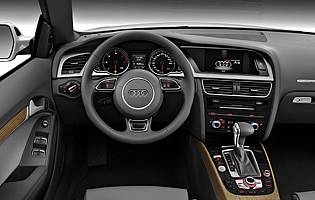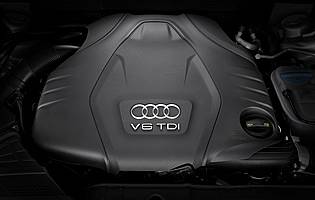 Overall rating

Likes:
Smartened appearance makes most of still-fresh shape
Roof can be operated up to 31mph
Smooth and powerful diesel engine
Refinement impressive roof up or down
Gripes:
Rear seats best for occasional use only
Dark roof lining adds to enclosed feel of cabin
Two-wheel drive models can torque-steer under heavy acceleration
Occasional scuttle shake over bumpy roads in big-wheeled versions
Following an overhaul of the still-young Audi A5 Coupe, a host of similar changes have been applied to the Cabriolet model. Designed to increase its appeal with an updated engine range, mechanical tweaks under the skin and specification enhancements the A5 Cabriolet promises better performance and fuel economy whilst maintaining the luxury feel essential for a premium priced drop-top model.
Audi's updated A5 Cabriolet joins the Coupe and Sportback in the A5 range, which sits above the A4 which comes only in more mainstream saloon and Avant guises. Despite sharing basic underpinnings with its smaller stablemate, the A5 in all guises brings an increased sense of style and luxury to the mid-sized premium segment.
Already an attractive car with the rood up or down, the Audi A5 Cabriolet benefits from a number of exterior updates shared across the range. Most notable is the updated grille already seen on the larger A7 that gives more presence to the front of the car. Subtle changes to the bumpers, lights and rear light clusters are relatively modest but the overall effect is a car that looks thoroughly up to date.
Arguably the most important changes are under the bonnet, where the engine range has been thoroughly updated. The 3.2-litre six-cylinder petrol model has been replaced by a lower-power version of the supercharged 3.0-litre TFSI unit that appears in the S5 models, while the 2.7-litre TDI model is replaced by a new 3.0-litre version. Both of these new engines offer considerably improvements in terms of performance, economy and emissions.
Further mechanical refinements include changes to the damper settings and suspension bushes for greater control and comfort, while the power steering has been updated to an electromechanical system that only requires power when the wheel is turned, thus increasing fuel efficiency. Stop start is now also standard across all engine variants, contributing to the substantial cut in emissions.
Our verdict on the Audi A5 Cabriolet 3.0 TDI S line
The A5 Cabriolet was already a strong competitor in this segment but the latest updates have further cemented its position as a leading contender. The sharper looks are welcome while the driving experience is much enhanced with the most up-to-date diesel power unit, and the cabin refinements only add to its broad appeal.