Alfa Romeo MiTo 1.3 MultiJet-2 Super
It looks great
January 2017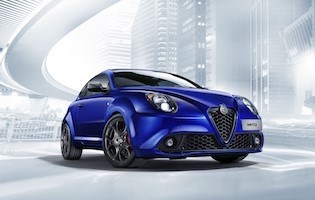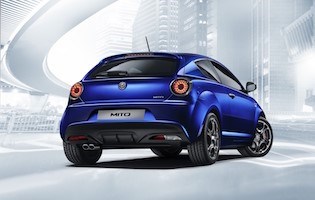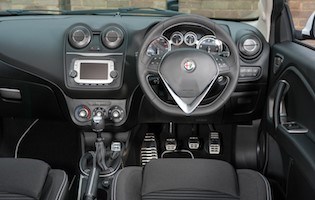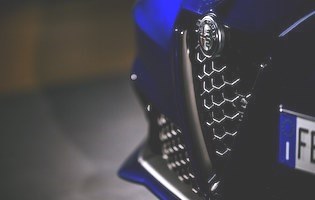 Overall rating

Likes:
Looks great
Decent value for money
1.4 petrol sounds the part and goes well
Not as uncomfortable as sporty looks suggest
Gripes:
Not as good to drive as you'd hope
Diesel engine grumbles when pushed
Some displays look dated
Not enough feel through the controls
Alfa Romeo – a brand long associated with fast sports cars – has been dabbling in the small car market of late, offering stylish hatchbacks with a famous name on the bonnet. One such car is the MiTo, a Ford Fiesta rival that has been updated for 2017 with a fresh look and new technology.
The majority of the MiTo's updates have been external, where Alfa Romeo says it has tried to invoke the "attitude" of the new Giulia saloon. The already cute-looking supermini has been given a sporty new grille, as well as dark bezels around the headlights, new alloy wheels and reworked bumpers front and rear.
On the inside, it looks much the same as it did before, with the large steering wheel, frog-eye air vents and central touchscreen, although Alfa Romeo has put in new seat upholstery and updated software for the infotainment system. There are also new finishes available for the dashboard.
Under the curvaceous bonnet, Alfa Romeo has revamped the engine range, with the headline option being the 1.3-litre diesel on test. Producing 94bhp, it isn't especially sporty, but 89g/km CO2 emissions make compelling reading for those using a MiTo as a company car or looking to take advantage of current tax laws.
On the road, the MiTo still feels much as it always did, with just too little feel from the controls and a mite too much body roll through the corners. It's reasonably comfortable, though, and despite its sporty looks and diminutive dimensions, it won't be too taxing to take on a long journey.
Our verdict on the Alfa Romeo MiTo 1.3 MultiJet-2 Super
In truth, the MiTo's updates are minor, but the result is an even better-looking supermini that's as appealing as ever. It still bears the weight of the badge, though, with the famous Alfa Romeo name promising a sporty driving experience that the car can never quite live up to. The faster petrol engines, though, do return something of the Alfa passion to the MiTo and constitute the best value.
---
Costs
The new MiTo costs just over £13,500, and for that you get 16-inch alloy wheels and the Uconnect touchscreen with digital radio and Bluetooth. Moving up the range adds bigger wheels, satellite navigation and sporty interior touches, while the top-of-the-range Veloce comes with a 1.4-litre turbocharged engine, 168bhp and a 0-60mph time of just over seven seconds.
Space and practicality
There's 270 litres of space in the boot of the MiTo, which puts it very slightly behind the class standard, and some way behind the leaders. The Skoda Fabia, for example, offers 330 litres of space back there, and the Honda Jazz is even more capacious. The MiTo only lags behind the Ford Fiesta and VW Polo by a few litres, though, and it has competitive rear space, thanks in part to the high roof.
Controls and display
The MiTo has decent controls, with everything laid out in a relatively logical way, although some may find the stalk-mounted cruise control system a little fiddly. The tiny touchscreen will also be an irritant to some, but generally speaking, it's an easy car to jump into and drive. The only real gripe, then, is the dated look of the instrument cluster and its orange-on-red digital displays.
Comfort
The advantage of the MiTo's lack of sharpness is decent comfort. Of course, in such a small car, potholes will jar the cabin and unsettle the chassis slightly, but it's no worse than anything else in the segment. The seats aren't bad, either, with a good balance of padding and support, although the slightly upright driving position won't be for everyone.
Car security
As you'd expect from a modern car, the MiTo comes with central locking, an immobiliser and an alarm, which should make it as safe as anything else on the road. The Alfa Romeo badge doesn't have the same anonymity as so many supermini brands, though, and the sporty looks of the newcomer may fool a few would-be thieves into having a go at stealing it.
Car safety
The updated MiTo has not yet been tested by Euro NCAP, but it inherits the score of its mechanically identical predecessor. That car was tested way back in 2008, and received a five-star score for adult occupant protection, but struggled to produce such good scores in terms of child occupant protection and pedestrian protection, for which it scored three and two stars respectively.
Driver appeal
Alfa Romeo has a history of building good driver's cars, but sadly the MiTo doesn't quite live up to its ancestry. Because it's tall, it does roll a little, but the more pressing issue is the almost complete lack of feel from the controls. Even switching the car into 'Dynamic' mode can't solve the inert steering, the vague gearbox or the mushy pedals.
Family car appeal
Superminis such as this are rarely usable family cars, but they can operate as very useful second cars, with enough space to carry two children if needs be and a boot that's more than large enough to carry school bags and shopping. If you want to go any great distance, though, it's probably best to look at the larger Giulietta or Giulia models.
First car appeal
If you're looking for a stylish first car, the MiTo has to be at the top of your shortlist. Not only is it a gorgeous thing to look at, it's also blessed with the Alfa Romeo badge, which brings with it an entire world of bar-room kudos. It stands up well on the practical front, too, with a sensible price tag and decent insurance premiums.
Quality and image
Italian cars are not known for their quality, and the Alfa does come up a little bit short in this regard when compared with rivals. Some of the cabin plastics feel cheap, while the switchgear does occasionally feel like an afterthought. It looks stunning, though, and it's sure to turn heads wherever it goes.
Accessibility
Because the MiTo actually feels surprisingly tall, getting in and out is not a problem. The doors open wide and the aperture is large, making for easy egress, while the slightly high seating position makes it easy to get out of without having to haul yourself up. If you do need help getting out, though, there are a few grab handles you can make use of to pull yourself up and out.
Stereo and ICE (In car entertainment)
The new Mito boasts Alfa's latest Uconnect infotainment system, which has connected services that provide real-time information about your car and driving. It still fits in the same tiny 5-inch screen, though, which makes it quite fiddly and confusing to use, particularly when you're on the move. Once you've got it set up, though, the display is generally logical and clear.
Colours and trim
Italian cars wouldn't be Italian cars without the option of a bold red paint job, and though for most manufacturers, such frivolous colours are just that – options – Alfa Romeo offers red as standard. If you really don't like red, though, there are other choices available, including a stunning metallic blue that seems to have a hint of purple, and the usual deluge of blacks, whites and greys.
Parking
With its small dimensions and surprisingly good visibility, parking the MiTo is no trouble at all. If you're feeling apprehensive, you can opt for parking sensors, which also offer a display to show you where the obstacles are in relation to the bumper.
Spare wheel
Emergency tyre repair kit supplied as standard.
Range information
Petrol engine options: 1.4 (77bhp) ; 0.9 TwinAir (103bhp) ; 1.4 MultiAir (138bhp) ; 1.4 MultiAir (168bhp). Diesel engine options: 1.3 JTDM-2 (94bhp). Transmission options: Six-speed manual; six-speed automatic. Trim levels: MiTo, Super, Speciale, Veloce.
---
Alternative cars
Ford Fiesta Looks the part and is one of the best driver's cars on the market.
Mazda2 Classy cabin shows the Italians how it's done.
VW Polo Well built, but dull next to gorgeous Alfa
Seat Ibiza Sporty and good to drive, but looks a touch dated