Selling a car: How to advertise your car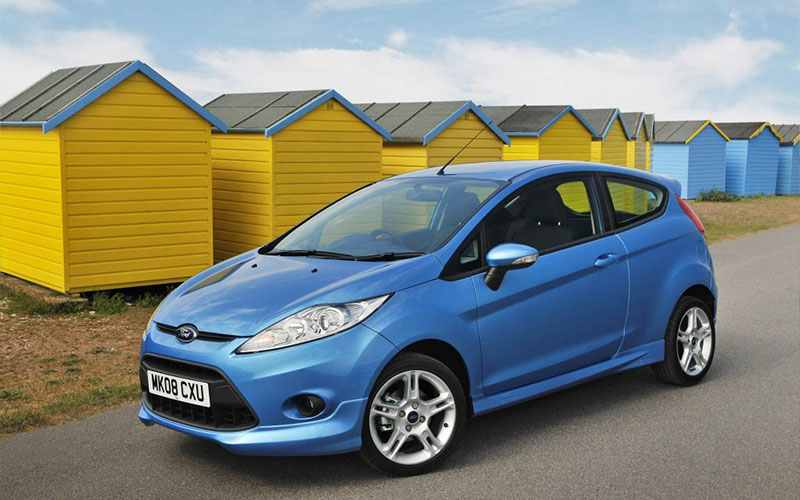 Putting your car up for sale should be simple – but there are a lot of mistakes you can make.
These could seriously affect the price you get for your car when selling, or even prevent you from flogging it at all. That's why you need to get the advert right in the first place – follow our tips to find out out.
Prepare and clean your car
Dirty cars don't sell, so you need to give it a thorough clean. That means cleaning any rubbish and dust out of the interior, and making sure the exterior is spotless.
You could get the car valeted if you don't want to do it yourself. A decent valet can cost upwards of £50, but it will help your car look its best in the photos for the advert. It's worth considering if your car needs a deep clean or is at the expensive end of the spectrum.
If you go through with getting your vehicle cleaned by a pro, make sure you don't spend too much in relation to how much you're selling for. There's no point going for a gold-star valet worth £200 if the car's value isn't much higher.
Find the right place to sell
Online sites have taken the lead in car selling for years now, with more traditional methods becoming less popular. But there's money to be made through various methods.
Online
- You can choose from multiple outlets, so it's important to find the right channel to advertise your car for free.
- Some sites are better suited to performance or classic cars, so make sure you research all the options before choosing a platform.
- If you're looking for a quick sale, auction sites can be a great way of getting your car off the drive and money in your pocket.
Try our car valuation platform, in partnership with Motorway. Their network of 5000+ dealers will compete to pay the most for your vehicle. Best of all it's completely free with fast payment and home collection included.
Print
With information at your fingertips through your smartphone or computer, magazines and papers are nowhere near as popular as they used to be. But a newspaper or magazine ad could still get your car in front of a different audience.
If you have more time to sell your car, this can be a great option as it can reach a more targeted audience – especially if you're selling a specialist vehicle. It's not the simplest method, but it can get you a sale.
Other avenues
There are also other ways to sell your car.
A car auction can get it sold quickly and with less hassle. But it means you can't guarantee how much money you get for it – unless you set a reserve.
If you're selling it to get a new car afterwards, think about part-exchanging. You can use your old car to help pay for your next one. In some cases, you may actually get more than what the car is worth as they try to sell you a new car, but that's no guarantee.
There are also car-buying firms that you can sell your vehicle to. This can make selling your car very straightforward, but you might not get the price you're after.
Take plenty of pictures
You want to show off your car in its best light, right? A decent set of photos will give your advert a great chance of getting noticed. There's no need to be too professional, as smartphones will do a great job. Just make the shots clear, in focus and with a plain background so it stands out.
Here are the areas of the car you need to cover:
- Front and rear three-quarter
- Side profile
- Front and rear straight on
- Dashboard from behind the front seats
- Dashboard at an angle one of the rear doors
- Front and rear seats
- Boot and other storage compartments
- Engine bay
- The wheels
- Any modifications or damage
- Roof up and down if it's a convertible.
Set the right price
If you want to offer a more accurate price, valuation services are your best bet. Our service, which we mentioned earlier, is one of them and it can give you a better idea of what your car is worth – while also providing a free car listing to work with.
To draw potential buyers in, you should set a reasonable price for your car. Check similar cars on sale to see what state they're in and the price they're being sold at, to judge how much to price your car at.
Make your advert clear
The last thing you want is a complicated advert. Make the car's information short and simple, with no waffling, and add in some humour to keep buyers enthused.
Write out all the vital points in bullet points, and keep the text succinct. This helps potential buyers take the info on board, and avoids confusing them. If you're adding any other text, keep the tone friendly, fun and easy to read.
The points you should include are:
- Make, model and trim level
- Year of registration
- Engine size and fuel type – specifics can help
- Mileage
- Number of owners – more important on newer models
- Warranty – is the car covered by manufacturer, aftermarket warranty or not at all
- MOT expiry date
- Service history – whether the car comes with a full service history or not. A stamped service book with a full set of receipts help the value
- Price
- Your contact details – email and phone number.