Volkswagen Golf BlueMotion 1.9 Match TDi Review
Go green without compromising comforts
April 2008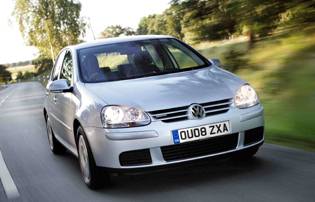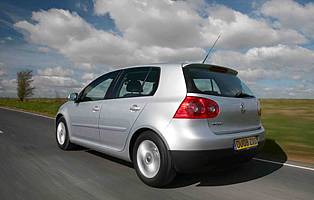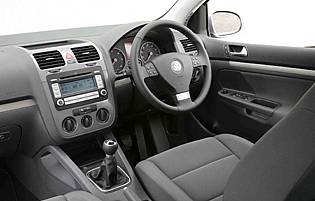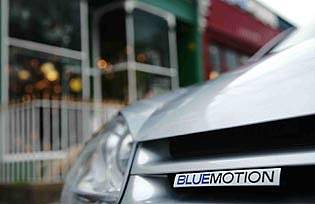 Overall rating

Likes:
Driver gets to do his or her green bit without compromising on creature comforts
Excellent economy and emissions performance
Looks and drives like a standard Golf
Generous equipment levels
Gripes:
Engine can be noisy at idle and when under hard acceleration
Harder compound tyres can make the ride feel a little stiff
Rear seats don't fold completely flat
Diesel engine lacks low-down torque
The BlueMotion badge represents the most efficient model in each of Volkswagen's passenger car range. Like each BlueMotion vehicle, the Golf has revised aerodynamics, optimized gear ratios, a new turbocharger and harder compound, lower rolling resistance tyres reducing to result in greater efficiency and lower emissions without compromising comfort or safety. The result is a vehicle that manages to deliver on performance and value for money.

The Golf is one of growing number in the VW range to be given the efficiency-orientated BlueMotion treatment. The good news is that the revisions have been added to the already well-equipped trims, so there's no feeling of scrimping or missing out on comfort.

The BlueMotion variants command a reasonable premium over the standard model, which is easily recovered through road tax savings and with reduced fuel consumption. It is also exempt from the London Congestion Charge, so a few trips to the capital will soon leave owners feeling their money has been well spent, particularly since road and fuel taxes are likely to continue to rise.

A gearshift indicator located at the bottom of the trip computer display advises the driver when to change gear for the best fuel economy. In comparison to other diesels the engine is noisy, particularly at idle and under full acceleration, but is a competent cruiser at motorway speeds and copes just as well when negotiating city traffic. Although in both environments the best option, as indicated by the gearshift indicator, can seem counter-instinctive and downshifts are often required since the engine sometimes seems to struggle in the higher recommended gear.

The Golf BlueMotion benefits from lowered sports suspension, designed to aid the aerodynamics, but it also keeps the Golf impressively level when cornering. With the high profile hard compound tyres, this equates to a firm ride, although not uncomfortable, while the steering remains relatively direct, partly compromised by the taller tyre walls, yet provides good levels of feedback to the driver.


Our verdict on the Volkswagen Golf BlueMotion 1.9 Match TDi
The family sized hatchback offers everything a cost conscious and environmentally friendly family could want. It delivers on fuel efficiency and cuts back on emissions without asking owners to make sacrifices with regards to luxuries, performance or handling. The noisy engine is its biggest weakness but that's a small price to pay considering what there is to gain.