Volkswagen Golf 1.6 S 5DR
Spacious interior
January 2009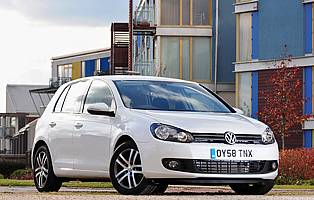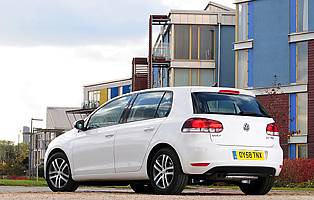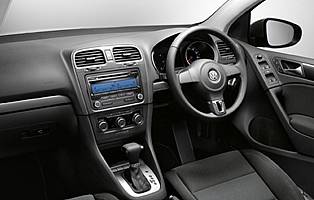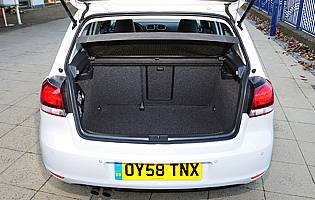 Overall rating

Likes:
Spacious interior
Decent equipment in base specification
Extremely refined
Highly efficient engine range
Gripes:
Options and spec can quickly rack up the price
Extremely sharp brakes take getting used to
Gear change a little on the firm side
Delayed introduction of Bluemotion and GTI variants
The definitive compact hatchback for more than three decades, the Golf is now in its sixth generation and still going strong. Building on the strengths of the outgoing model, the MkVI version has been on the end of some carefully considered changes to give the model an even wider appeal.

An expert in producing sensible family cars, Volkswagen has little opportunity to rest on its laurels as opposition manufacturers continue to turn out forward thinking and highly likeable cars in the ultra-competitive C-segment. The Golf has consistently been one of the top contenders in this arena for more than three decades and Volkswagen clearly has no intention of letting that change over the coming years.

As a result, the new version of Europe's most popular hatchback attempts to stretch its reach even further. By introducing huge improvements in terms of refinement, Volkswagen hopes to ensure the Golf not only continues to appeal to traditional C-Segment car buyers, but can also attract customers who traditionally drive larger vehicles and are keen to downsize to reduce running costs.

With this in mind, an ultra frugal line-up of engines has been made available to Golf buyers with the model relying heavily on the Volkswagen Group's 1.4-litre TSI turbocharged unit. Available in different outputs it maximises fuel efficiency, squeezing extremely impressive performance and economy from a small unit. More traditional are the 1.6-litre petrol and 2.0-litre diesel units - again both finely tuned to provide economy without sacrificing performance.

Available with a range of gearboxes including a seven-speed version of the twin-clutch DSG, it seems like a comprehensive line-up. However, with the sub-100g/km Bluemotion version and high performance GTI being introduced after the rest of the range, it's possible that the best is yet to come.


Our verdict on the Volkswagen Golf 1.6 S 5DR
Once again, Volkswagen has shown the way with the Golf. With a fresh face that retains the classic shape, strong equipment levels, excellent road manners and a practical and spacious interior, it's hard to find fault. Refinement and interior quality have taken big steps forward making the model a genuine competitor to more expensive executive cars.