Vauxhall Astra 1.0 Turbo EcoFlex Tech Line review
Smooth engine offers a refined experience for relaxed drivers
October 2015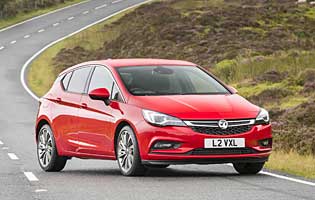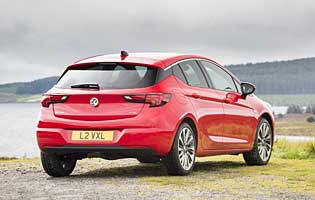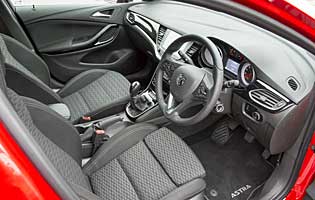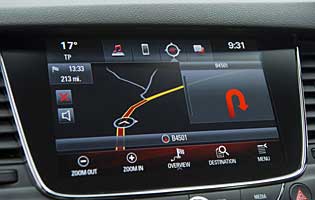 Overall rating

Likes:
Smooth engine offers a refined experience for relaxed drivers
Excellent front seats offer high levels of comfort
Good handling characteristics make it fun to drive
Large colour screen interface is among the industry best
Gripes:
Poor quality cabin materials in too many areas
Engine does not have the power of some alternatives
Overly light steering does not inspire driving confidence
Deep boot load lip makes offloading large objects difficult
The styling might be familiar but this generation of Astra is based on an all-new chassis that takes advantage of weight-saving techniques to cut as much as 200kg from its predecessor in certain like-for-like comparisons. New engines are also integral to the model's renewed assault on the compact family hatchback market, including a downsized and turbocharged 1.0-litre petrol.
A small engine in what was once considered a large car is no longer unusual. Rivals like Ford and Volkswagen have been installing their smallest turbocharged petrol engines into their Astra rivals for several years, so Vauxhall is really just playing catch-up. Its intent is to offer a better entry-level choice for people who want to avoid diesel.
As part of a new engine family, the 1.0-litre unit promises better performance than older non-turbocharged equivalents along with improved fuel economy. The other benefits of petrol over diesel, like smoothness, quietness and faster warm-up, are all left intact.
The lighter new platform is a key enabler for the engine. It is not built for outright speed and would have struggled to haul the heavier older car along. Less weight means the car tends to ride better, drive more smoothly and, on smaller wheels at least, absorb bumps impressively well.
The interior is something of a let-down, though, with a disappointing mix of materials and too many that look cheap, feel cheap or both. High-spec models rectify this with a spread of leathers and contrasting stitching, but the lower models feel somewhat utilitarian. Sales are expected to remain biased heavily towards fleets and company car users.
Our verdict on the Vauxhall Astra 1.0 Turbo EcoFlex Tech Line
The Astra is a straightforward car that offers no more or less than many people will expect. It drives with more smoothness and comfort than before, the 1.0-litre engine is adequate for everyday use and the overall package is close to being as versatile as any car of this type can be. Particularly good front seats offer lots of lumbar support, which makes for an enduringly comfortable experience on the motorway, so it's just a shame about the interior on low- to mid-range models.