Vauxhall Adam Rocks Air review
Eye-catching exterior is a big appeal
October 2014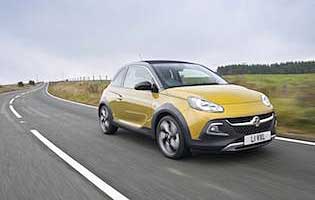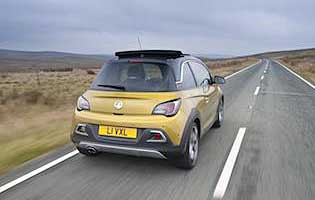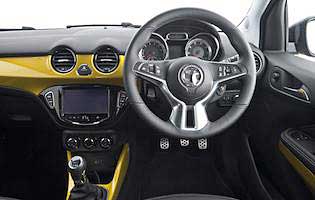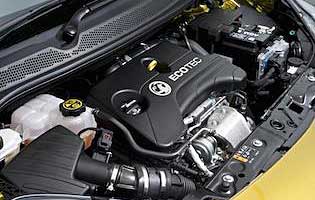 Overall rating

Likes:
Eye-catching exterior is a big appeal
Impressive new three-cylinder turbocharged petrol engine is frugal and responsive
Cabin is smart, modern and feels of good quality
Roof adds fresh air appeal to the mix
Gripes:
Marginal benefit over a standard Adam
Although steering is accurate it lacks any discernable feel
Some shiny plastic surfaces can feel cheap
Rear passengers are not afforded much space
Vauxhall entered the style-driven small car market with its Adam, designed to tackle head on key rivals like the Fiat 500 and Mini. However neither of those brands have stayed still either, which is why Vauxhall has swiftly introduced the Adam Rocks as a further spin-off from the original Adam in the crossover mould.
In creating the Adam Vauxhall took on-board the key factors that make this kind of car popular and made them their own. Therefore a regular Adam has distinctive and unusual styling, a wide scope for personalisation and a selection of small, efficient engines. However both key rivals have broadened the appeal of their key offerings by spinning crossovers off the same platform.
Vauxhall's response to this has arrived in the shape of the Adam Rocks Air. Fundamentally the Rocks Air is broadly similar to the standard car with just a few selected mechanical changes. Visually it inherits the standard Adam exterior, but adds pseudo off-road plastic cladding around the wheelarches and on the bumpers front and rear to give it some more presence.
To further enhance the visual toughness the Adam Rocks Air also rides 15mm higher than the standard Adam, while the suspension itself is retuned to match the change in ride height. However it is worth noting that the changes are purely cosmetic; despite the looks the Adam Rocks Air offers no more off-road ability than the standard car other than the change in ground clearance, and remains strictly two-wheel-drive with no off-road electronics.
Another element that is unique to the Rocks Air version of the Adam is the folding fabric roof. Designed more as an extended sunroof than a full convertible, the fabric panel retracts as far back as the B-pillar and can be operated at speeds up to 85mph. Also thanks to its folding mechanism it doesn't interfere with rear visibility when retracted.
Our verdict on the Vauxhall Adam Rocks Air
The Adam Rocks Air offers something a little different to the standard car, with a more design-heavy exterior and the fresh air motoring of the folding roof. However it is debatable whether this is enough to justify the additional expense over the standard car, as the mechanical changes give no off-road ability and arguably affects on-road performance. The new three-cylinder engine is a big step forward however.