Toyota Avensis 2.2 D-4D T Spirit 5dr review
Cabin refinement is high thanks to good noise suppression and a supple ride
February 2006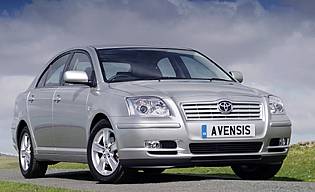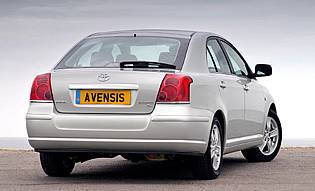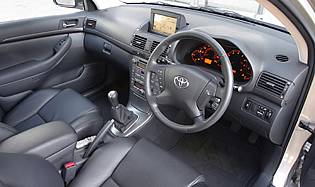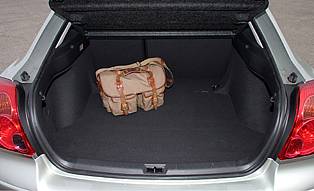 Overall rating

Likes:
Cabin refinement is high thanks to good noise suppression and a supple ride
Capacious hatch makes Avensis a versatile family car
Diesel engines are refined, powerful yet frugal in the case of the 2.2 unit
Customer satisfaction surveys routinely rate Toyota products highly
Gripes:
Driving experience could be more involving
Over-long handbrake lever requires a disproportionate amount of effort to operate
The front isn't the car's most flattering angle
Toyota's brand image doesn't always rank as high as some of its rivals
For a long time a maker of worthy but dull cars, recently Toyota has attempted to break the mould with cars styled and developed with European tastes in mind. The Avensis is one such car. Available in three body styles (saloon, hatch and estate), the bias is clearly towards comfort but there is also a notable emphasis on premium touches - a serious effort has been made in terms of the choice of materials used in the cabin.
There's no mention in the press blurb for Toyota's Avensis about honing the car's suspension at famous racetracks, or modelling the engines on proven race-prepared units. And with good reason - the Avensis is not that kind of car.
In reality, the car is based more on products from Toyota's luxury division Lexus than sporty rivals. The biggest difference between this Avensis and the previous generation is the exterior styling. There's no question of it blending into the background this time - a criticism levelled at the old model.
To cut the car some slack, while its unusual nose is its most challenging feature from most other angles it looks refined and measured. And that's the image Toyota would like you to identify with when looking at its mid-size contender.
The Avensis certainly carries itself with more dignity than some of its closest rivals, as the emphasis is clearly on cosseting occupants and isolating them from the outside world, although driver involvement has been sacrificed. This won't be a cause for complaint for many, though. Toyota knows its core customers have always preferred refinement to a racy personality.
Our verdict on the Toyota Avensis 2.2 D-4D T Spirit 5dr
If you're disillusioned by the increasing emphasis on delivering a sporty ride by the traditional European manufacturers, the Avensis will be the perfect antidote. The comfortable cabin, supple ride and accomplished road manners put many over-firm rivals to shame. The downside is a lack of driver involvement. However, the upside includes high levels of standard comfort and safety kit plus an impressive range of engines.