September 2008
Proton Gen-2 Persona 1.6 Auto
The Proton Gen-2 features a Lotus engineered chassis
September 2008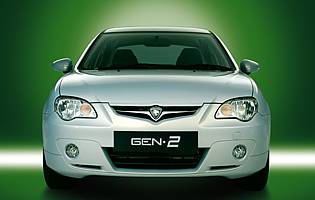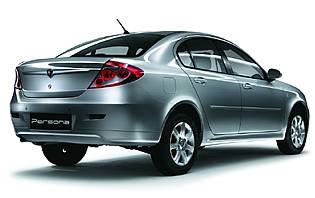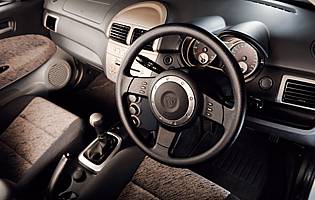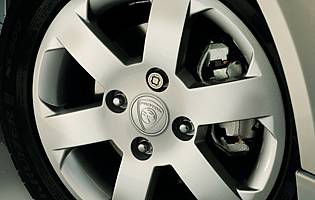 Overall rating
Likes:
Strong specification
Very reasonable ride and handling
Roomy interior
Pleasant styling
Gripes:
Poor interior build quality
Noisy engine and gearbox combination
Sluggish performance
Lightweight feel to steering and controls
Originally designed as a five-door hatchback, and the first model from the Malaysian manufacturer to be introduced with a Proton designed and built engine, the Gen-2 is now also available as a four-door saloon called the Persona. With a Lotus tuned chassis and restyled rear-end it's aimed at the competitive C-segment.
The Proton Gen-2 hatchback is a model aimed at a fearsome sector in the UK market. A five-door family hatchback it, like the rest of the Proton range, attempts to offer something different to buyers by combining strong equipment levels with low purchase prices and, more recently, a chassis tuned by the sports car firm Lotus, which the Malaysian firm can now claim to control.
The Gen-2 Persona is a type of addition to the line-up that some manufacturers are keen to employ to attract a different category of buyer. Converting the rear of the Gen-2 hatchback into a saloon is an attempt to bring the model to a more upmarket audience, without hindering practicality or style.
Intended to exude a more exclusive air than the hatchback version, the Proton Gen-2 Persona is only available with the more powerful of the two engine choices from the rest of the range. The 1.6-litre 16-valve CamPro engine was developed by the manufacturer in conjunction with Lotus and is tuned to offer a reasonably high output, meaning the model can cruise comfortably at speed. The 1.6-litre is also available with an automatic gearbox, likely to be a more popular choice with the saloon body due to its popularity with more mature drivers.
A body style and trim level in its own right, the Gen-2 Persona is a well equipped model that benefits from much of the equipment available on the top-of-the-line hatchback model. Alloy wheels, full electric windows, steering wheel mounted controls and additional interior trim are part of the package.
Our verdict on the Proton Gen-2 Persona 1.6 Auto
Strong equipment levels, an impressive chassis and an attractive exterior are the main weapons in the Proton Gen-2 Persona's arsenal. All add to the value for money philosophy that the Proton aspires to. However, a less than impressive interior and noisy driving experience detract from its appeal. If you can look past these negatives the Gen-2 Persona offers a lot of car the money.
Costs
The initial purchase price is the Gen-2 Persona's big draw, appearing to offer considerable value for money in terms of equipment if not quality. Insurance groupings are relatively low although the 1.6-litre engine and automatic gearbox is not the most frugal combination available in the sector. Proton has worked hard to improve residual values, a tactic that appears to have paid off for customers wishing to trade in.
Space and practicality
The Gen-2 Persona's cabin space is very generous, with large windows giving a light and airy feel to the interior. Legroom is respectable in the rear and headroom is good all round. The boot is also of a good size and, despite the arrowhead shape of the lid and high lip, can accept a large load. Folding rear seats also add an element of practicality often missing from saloon models.
Controls and display
The Proton Gen-2 Persona actually features quite a neat instrument display and centre console design. The dials are easy to read and functional but, unfortunately, it a case of style over substance for the centre console with the lower ventilation dials obscured by the large gear selector lever and the small and fiddly sound system buttons featuring hard to read labels.
Comfort
The interior itself is comfortable with plush seats, air conditioning and plenty of light. The ride quality is good and the chassis absorbs bumps well. Vibration and harshness are reasonably well damped, but cabin noise is ever present and can be excessive when the engine is pushed hard - spoiling what would be an otherwise decent performance.
Car security
The most obvious form of security is the automatic door locks, which engage with a hearty thud as the car pulls away. The car is also both alarmed and immobilised as standard.
Car safety
The Gen-2's braking system features both ABS and electronic braking distribution making it stable under heavy braking. Twin airbags are standard across the range with GSX hatchback models benefitting from side airbags too. A strong body shell was one of Proton's key requirements and the petrol tank has been centrally positioned to avoid the risk of damage in an accident. Isofix points are standard.
Driver appeal
A Lotus tuned chassis means the Proton Gen-2 actually rides and handles well. Taught and responsive it feels surefooted and stable on the motorway and country roads. Performance is sluggish however, with the automatic gearbox exaggerating the feeling of slow progress. The engine is coarse and can be unrefined when pushed hard and the steering is light which, although useful at low speed, is less appealing on the motorway. It is a very easy car to drive though and well suited to low to medium speed cruising or town driving.
Family car appeal
Able to seat five, featuring a respectable level of safety equipment and practicality and priced competitively, the Gen-2 Persona makes a sensible if slightly uninspiring family choice.
First car appeal
The Proton Gen-2 Persona's strong equipment levels for a low purchase price make it a car worth considering for younger drivers. Although not the most refined and lacking in kerb appeal, its stable handling meagre performance make it easy to drive.
Quality and image
Proton's current range of cars benefits from more attractive exterior styling and the Gen-2 is no exception with some neatly penned lines and a very modern look. The Gen-2 Persona is arguably less attractive than the hatchback variant, but still just about holds its own against C-segment opposition. The Lotus link also a positive for the brand. Unfortunately, material quality doesn't meet with the expectations set by these factors and detracts from the quality of the car overall. Shiny interior plastics, a brittle feel to fittings and lightweight doors are a long way from the standards set by class leaders. Actual build quality is not too bad, however, with reasonable shut lines inside and out.
Accessibility
Four tall doors and a decent size boot aperture mean access to the Gen-2 Persona is very agreeable. However, the lack of an external release and handle on the boot lid can prove annoying. It can only be opened using the key or an internal release.
Stereo and ICE (In car entertainment)
A CD player and radio with steering wheel mounted buttons is provided by highly respected Blaupunkt. Unfortunately acoustics are not great and although the sound fails to distort, poor interior build quality means resonance can occur as the volume is raised.
Colours and trim
A choice of six exterior colours is available for the Gen-2 Persona, in solid or metallic variants. Alloy wheels are a welcome addition, making the less exciting saloon exterior a little more appealing. Inside, the interior feels a little dated, with fluffy - if comfortable - seat linings and some noticeably lightweight plastics. Two-tone plastics brighten things up a little and the Persona gets metal effect detailing to the gear selector too.
Parking
Reversing sensors are among the decent level of equipment that's offered as standard on the Gen-2 Persona, which makes judging where the saloon rear ends considerably easier. A large glass house means visibility is very good, although the door mirrors have large blind spots.
Spare wheel
Space saver fitted as standard.
Range information
Petrol engine options - 1.3-litre (94bhp); 1.6-litre (110bhp)(Persona 1.6-litre only). Transmission options: five-speed manual gearbox, four-speed automatic gearbox (1.6-litre only). Trim levels: GLS, GSX, Persona.
Alternative cars
Ford Focus Four-door saloon shares hatchback's build quality and handling
Chevrolet Lacetti Hatchback only but good value
Mitsubishi Lancer More expensive but roomy and stylish
Hyundai i30 Quality hatch is frugal, well built and reasonably priced