Car Buyers Guide
Porsche 718 Cayman S
August 2016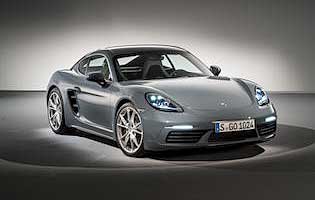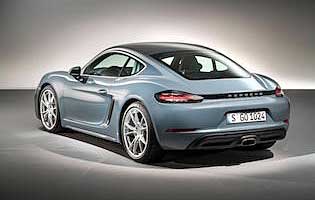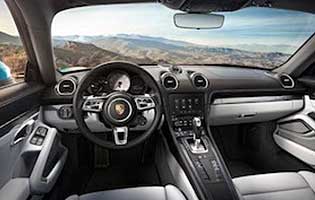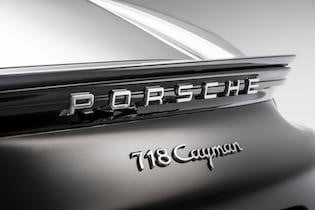 Overall rating

Likes:
Strong image and desirability
Incredible performance
Handling is spot-on at all speeds
Newly-updated infotainment system
Gripes:
Expensive, even in base trim
Not much standard equipment
Storage space isn't the best
Optional sports exhaust is expensive
The Porsche Cayman is back - with one significant change. Gone is the naturally-aspirated engine found in the previous car, replaced with a four-cylinder turbocharged unit. What does that mean? For starters, it raises many questions with purists. But the first Cayman was one of the finest-handling sports cars ever made, so has the new engine changed things? Let's find out.

In the wake of constant concerns over emissions and economy, Porsche has adopted a new turbocharged engine for its 718 Cayman. It's also been redesigned outside, though it's still clearly a Cayman. That engine produces 296bhp, which is enough to allow the Cayman to reach 62mph in 4.7 seconds and carry on to a top speed of 170mph. In short, the Cayman is still fast.

Inside, it's business as usual. The Cayman now benefits from an updated infotainment system, which includes Apple CarPlay and Android Auto. Apart from that, it's a lovely place to be with a great driving position, too. All of the materials feel of a high quality and there's plenty of leather and brushed metal used throughout. It's still instantly recognisable as a Porsche car.

There's all manner of extras to choose from, ranging from custom paint colours to fixed racing-style bucket seats. Even standard Caymans are high-quality items, and you get a build quality that's only available with cars such as Porsche. It's also got an incredible driving style, with good steering and pedal weights. That new engine is a decent replacement for the original, too.

You can choose between the Cayman and Cayman S. The latter produces around 50bhp more than the former, and also brings with it slightly more standard equipment. You'll see the best part of a GBP10,000 premium though, which is a lot considering the not-so huge hike in power. That said, with the added equipment it isn't a bad deal.


Our verdict on the Porsche 718 Cayman S
The first Cayman certainly set the bar high for this new model. However, it's adapted with aplomb - especially when you consider the new engine - and it just as desirable as ever. It handles impeccably, and thanks to the turbocharged unit the fun can go on for longer - Porsche claim that it'll do 40mpg combined, which isn't bad for a sports car.