October 2005
Mercedes-Benz A-Class A170 Elegance SE 3dr
Compact Mercedes is perfectly happy in the city
October 2005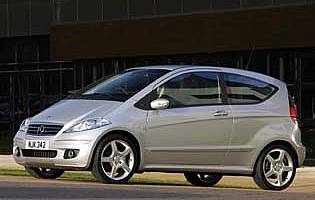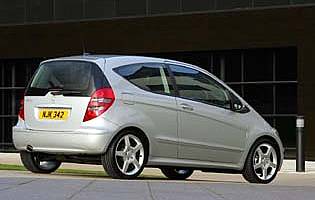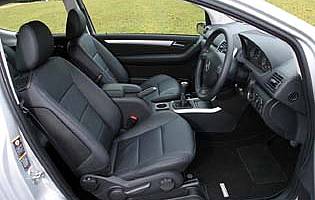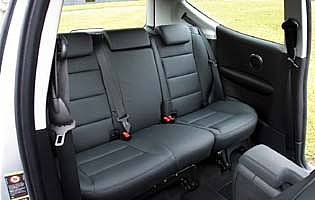 Overall rating

Likes:
Three-door model is far easier on the eye
Cabin quality is first rate these days
High driving position gives great visibility
Easily the most city-friendly Mercedes
Gripes:
Real-world fuel economy is not great
Driving experience feels rather neutral
Similar practicality costs far less elsewhere
Standard specifications not overly generous
Any lingering memories of the notorious 'elk test' which cursed the launch of the original A-Class at its 1997 launch can safely be forgotten. The second generation of the model is a more accomplished vehicle in every respect - largely because it counters the numerous faults of the first generation.
The original A-Class passed on its looks to the latest generation, albeit with a wider track and longer wheelbase. As a result it feels more like a 'proper' car and its internal space-saving arrangements seem much more impressive. That said, it's still not a particularly attractive vehicle - apart from the three-pointed star on the grille. But the introduction of a three-door body style is a smart move, providing just a hint of style.
The larger dimensions lend themselves to greater interior space, despite remaining a genuine small car. Rear passengers can now enjoy some legroom and boot space is good for a car with such a small on-road footprint. Mercedes' internal EASY-VARIO-PLUS system may be awkwardly named, but is unarguably practical. Load capacity can reach a maximum of 1,955 litres. Rear seats can be easily folded flat, removed individually or as a unit. With the removal of the front passenger seat, items up to 2.75 metres in length can be carried.
The harsh ride quality of the first A-Class is no more. If anything, it's now gone to the other extreme, becoming so soft that the driver gains little sense of connection to the road. However, its cosseting style will appeal to many. The optional CVT gearbox operates with exceptional smoothness and is a real boon in the city. However, at motorway speeds it seems less effective, giving an impression of sluggishness unless sport mode is activated - with a concomitant loss of fuel economy.
Mercedes has never been overly generous with its specification levels, and the A-Class is no exception despite being the entry-level model. What is included is of high quality though, and buyers can expect their cars to retain their value well. Other cars are cheaper to run, and the CVT gearbox seems to have a slightly adverse effect on fuel economy.
Our verdict on the Mercedes-Benz A-Class A170 Elegance SE 3dr
What was formerly a seriously flawed product has been greatly improved. The A-Class will never be the most stylish car around, and it still seems expensive, but its combination of practicality with a premium badge should make it appealing to a large number of buyers. Perhaps what's most appealing is that there isn't really another car quite like it, a rarity indeed in a niche-filled marketplace.
Costs
Mercedes-Benz regularly claims some of the best residual values on the UK market, which at least partially offsets the relatively high asking prices and lack of flexibility during negotiations. Additionally, all cars feature Mobilo-life, which gives 30-year anti-corrosion cover. It's a little known-fact that with every new A-Class, customers can choose to collect their car from the factory at Rastatt, Germany, for no extra cost. Flights, overnight accommodation and return travel are all included in the standard delivery charge.
Space and practicality
The sandwich floor concept packaging, which cleverly sits part of the engine and transmission under the main passenger compartment floor, has been further developed in the A-Class and is the secret of its spaciousness. A 60:40 split rear seat comes as standard. Both the seat cushions and backrests can be folded forward to produce a completely level loading area. In addition to this, the 60 per cent section of the seat cushion can be removed and stowed under the height-adjustable luggage compartment floor in order to create more stowage space. If the no cost option of a repair kit to replace a spare wheel is taken up, both the 60 and 40 sections can be stowed.
Controls and display
The A-Class no longer feels like a Mercedes that has been thrown together quicker than usual. All controls and displays are rendered with the same attention to detail as in more glamorous models, unobtrusive yet classy and attractive. There may not be the wealth of information offered by newer models such as the B-Class, but in all honesty such facts are often little more than a pointless diversion. Switches are pleasant to the touch and all operate with precision.
Comfort
Noise and vibration levels are commendably low, unless the engine is being worked hard - which is sometimes the case when using the CVT gearbox. Improved interior materials give enhanced comfort levels, while the softish suspension settings provide a jar-free ride. There's little to remind you that you're travelling in a small car, as the A-Class feels not dissimilar to a B-Class or C-Class from behind the wheel.
Car security
Mercedes vehicles are always of interest to thieves, so one of the areas in which the company does provide a good package as standard is security. All cars have an alarm system with immobiliser and interior protection, plus remote central locking, but owners might like to consider a reputable tracking service as well.
Car safety
Features include adaptive two-stage front airbags, belt tensioners for the front and outer rear seats, adaptive belt force limiters and head and thorax side airbags in place of the outgoing model's sidebags. Significantly stiffer and stronger than the old A-Class, the vehicle's occupants should be well protected in the event of a serious accident. And a state of the art ESP system is fitted as standard - so you can forget about any errant elks.
Driver appeal
Apart from the performance-oriented A200 Turbo model, the A-Class is unlikely to set pulses racing. Acceleration is sluggish with the CVT gearbox fitted. Though better in manual versions, the car's high sides and short wheelbase predicate against any real feeling of urgency or driving fun. By way of compensation, the A-Class is very relaxing to drive, so if you value comfort and ease of use over urgency, driving can be pleasant.
Family car appeal
Though limited to five seats, the A-Class's flexibility lends itself to certain familial duties. Certainly the small size and easy parkability come into their own during the school run, and if the A-Class is perhaps too small for a fully-grown family, a young family could usefully employ one for a few years before upgrading.
First car appeal
An effective recruiter for the Mercedes-Benz brand, an A-Class is a costly but attractive proposition to first-time buyers. The badge alone is enough to provide a lure, but is far from the only attraction as the car backs up its prestige status with the utility of a city car. Three-door models are likely to be of particular interest, as they have a modicum more attitude than five-door models.
Quality and image
It may not have the good looks or prestige of a CLK or SL, but the A-Class has proven extremely adept at attracting new customers to the Mercedes brand. That includes significant numbers of younger buyers as well as retirees looking to downsize. In quality terms, the modern A-Class is miles ahead of the first generation model. Apart from the exterior styling they feel like two very different vehicles.
Accessibility
The raised seating position allows the driver - and indeed all passengers - to slide into position without having to bend over. Older drivers or those with disabilities are likely to find this a useful feature. Doors open almost to 90 degrees and the tailgate offers good assistance though an automatic locking feature would have been nice.
Stereo and ICE (In car entertainment)
Standard equipment is a single-slot radio/CD player, but the opportunities for upgrades are virtually limitless provided you have a well stocked wallet, including a Harman Kardon hi-fi surround sound system with 10 speakers and additional amplifier. The COMAND system links together telephone, radio, CD player and DVD based satellite navigation, via a full colour screen. A Traffic Message Channel (TMC) is available using real time traffic reports to divert the user around any trouble spots, though only time will tell how effective the system is.
Colours and trim
Serious questions used to be asked about the A-Class's interior. A determined effort to improve the interior has been extremely effective. At last, this small Mercedes possesses the convincing class of a large Mercedes. As further evidence of the car's fitness to represent the brand, classic silver and black seem to be the most attractive exterior colours.
Parking
The A-Class's high seating position allows the driver to see all corners of the vehicle at all times, which inspires real parking confidence. Low-speed steering is exceptionally light as well, so wrestling with the wheel in order to fit into a tight space is never required. This is one of the easiest modern cars to park, with the added bonus that it can carry plenty of shopping once you've safely occupied a space.
Spare wheel
A space-saver spare wheel is fitted as standard. A no cost option is Mercedes' TIREFIT emergency kit, which dispenses with the spare wheel.
Range information
Engines are 1.5-litre (95bhp) petrol, 1.7-litre (116bhp) petrol, 2.0-litre (136bhp) petrol, 2.0-litre (193bhp) turbo petrol, CDI 2.0-litre (82hp) diesel, CDI 2.0-litre (109bhp) diesel and CDI 2.0-litre (140bhp). Like other models in the Mercedes-Benz family, models are split into familiar trim lines: Classic, Classic SE, Elegance SE and Avantgarde SE. Transmission comes from five or six speed manual gearboxes according to model, or optional AUTOTRONIC continuously variable transmission (CVT).
Alternative cars
Audi A3 Sportback Not as roomy as it appears, but undeniably stylish
Toyota Corolla Verso Seats seven without attracting any attention
Volkswagen Golf Plus More room than a standard Golf, if still a conventional hatch
Audi A2 Smallest Audi looks a little pointless these days