September 2009
Land Rover Range Rover Sport 3.0 TDV6 HSE
Styling changes have improved an already impressive design
September 2009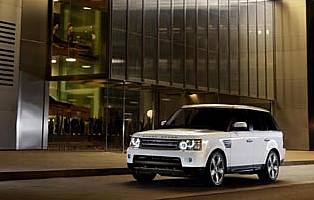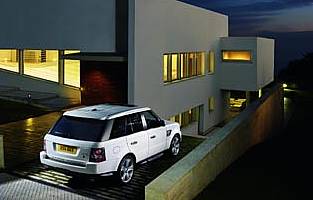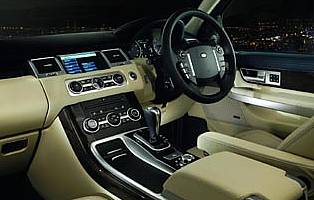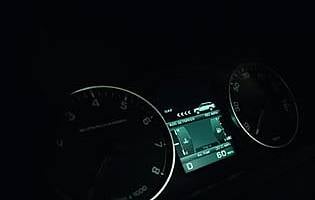 Overall rating

Likes:
Refresh has resulted in less aggressive appearance
Conventional car handling and ride
UK-built and boasts exceptional brand image
Tremendous off-road ability
Gripes:
Off-road ability a bonus but unlikely to be exploited by many
Image continues to divide opinion
Discovery is a more practical proposition for families
'Sport' is a little misleading
Although critics were initially sceptical of Range Rover's Sport model when it was first launched, the car has slotted neatly into Land Rover's line-up. This mid-life refresh sees new engines plus a host of subtle cosmetic and technical updates to keep it competitive.
This Range Rover Sport has been pushed upmarket a little - as if it wasn't posh enough already. The Range Rover-esque exterior styling tweaks have done much to neutralise the previous incarnation's slightly more aggressive appearance. The upmarket changes continue inside, with a more sophisticated-looking fascia design and plenty of plush wood and leather trim options.
Under the skin, the car gains a new 3.0-litre diesel engine, which has been pitched as the mainstream choice for UK buyers. Already the recipient of rave reviews when power Jaguar products, this engine is quiet, efficient, powerful and flexible - just what you need for a multi-use luxury SUV. By way of promoting a halo mode, there's also a new supercharged petrol variant, although this is unlikely to find favour with anyone responsible for paying the fuel bill.
The end result of all the changes is a more rounded performance on and off road. The car's various ride and handling changes have resulted in a more composed and surefooted performance on road. Revisions to the car's various electronic systems have helped to make the off-road experience even more straightforward, while the engine range is as impressive as ever - especially that 3.0-litre diesel unit.
Land Rover might be famous for the off-roading abilities of its various products, but in this instance there's more to the Range Rover Sport than the ease at which it tackles near-sheer drops and rutted fields. Realistically it's also a multi purpose family vehicle. Don't take the 'Sport' moniker literally as it's really a metaphor for an active lifestyle, something the Range Rover's smaller brother copes with rather well.
Our verdict on the Land Rover Range Rover Sport 3.0 TDV6 HSE
Standing in the shadows of a more successful and better known sibling is never easy, but in the case of the Range Rover Sport, the 'lesser' model is nothing of the sort. No less capable but a fraction cheaper and more youthful in its exterior styling, the Sport aims to tempt younger and more active buyers into the Range Rover fold. Something it does rather well.
Costs
In mid-range 3.0-litre diesel guise the Sport is not likely to cause too much financial pain. It's all relative with a car such as this, though. In reality you'll be exposed to executive car levels of expense - insurance, servicing, fuel road tax - but that's to be expected.
Space and practicality
The Range Rover Sport will seat five adults and take all of their luggage with ease. The split rear tailgate is a useful touch, and with the rear seats folded the car is transformed into a posh load-lugger of generous proportions. Cabin oddment space is also good, as the central armrest and door bins will swallow most items whole.
Controls and display
Always a delight to view and use, the Sport's displays and controls respectively are some of the best in the business. New for this model is an electronic display for the main dials, which boosts clarity and allows for more information to be displayed as and when it's needed. The other main change has been the introduction of a split view main display - the driver and front seat passenger can view different things when on the move.
Comfort
In keeping with the premium level ambience, the Sport's plush leather and myriad of luxury touches mean it's as comfy as they come. Road and tyre noise is largely absent even when running at speed, while cabin space is streets ahead of your average executive saloon.
Car security
For a car worth so much, it's no surprise that every conceivable anti-theft measure is present. From remote locking and key-less start to anti-hijack door locking plus the usual alarm and immobiliser combination, only an optional tracking device is missing from this role call of deterrents.
Car safety
Like so many new cars, the Sport comes with a wealth of electronic aids which do much to keep you safe in adverse conditions. There's also the intelligent all-wheel drive system to consider, along with the car's size and plenty of airbags.
Driver appeal
With its revised ride and handling package, this second-gen Range Rover Sport is a much improved beast. Pitch and roll has greatly reduced, while the new 3.0-litre diesel is an exceptional all-rounder. Factor in the car's lofty driving position, refined on-road ride and the ability to almost match the Discovery and Range Rover when off-road, and you've got a premium SUV that's equally at home on Tarmac as it is off the beaten track.
Family car appeal
Although a departure from the traditional large family estate car, the Sport is a smart, safe and speedy way to shift a family from A to B. A highly capable load-lugger, it's well suited to family life - but you'll need to measure your garage first. And don't forget this is a car for grown-up families. The acres of expensive-looking cabin trim and upholstery should dissuade you from letting toddlers roam free.
First car appeal
There's little point in recommending the Sport as a first car - it's something you'll either have access to or you won't. If you're lucky enough to be in the former camp, at least you'll benefit from light but accurate steering, a lofty driving position and, possibly, the clever exterior cameras to keep you away from damage-incurring kerbs.
Quality and image
There's little denying that the Range Rover retains its stance as the original premium SUV. The Sport might be less exclusive, but it remains a head-turner. Build quality is of a high standard, while the obvious bias towards limousine levels of luxury are most welcome.
Accessibility
It might be a tall car but, with the ability to lower the car's suspension, it's easy to step in and out and good size doors are no barrier to successful access and egress. The rear hatch is split allowing just the upper portion to be opened or the whole tailgate, which is useful when back up against a wall.
Stereo and ICE (In car entertainment)
There's no shortage of equipment in the Sport, what with the main screen offering access to radio, CD and portable MP3 player sources plus digital TV depending on the car's configuration. Much if this can be (optionally) duplicated for rear seat passengers
Colours and trim
Being such a big car, bold colours are very much down to personal taste. Traditional sombre hues are more appropriate if you don't want to stand out, though. Inside, there's a wealth of different colours to choose from - fascia, wood trim and upholstery.
Parking
As if to make piloting a big car that much easier, front and rear parking sensors give ample warning to drivers, although the high driving position, square shape and big mirrors make the Sport surprisingly easy to slot into spaces in the first place. Super-light steering makes easy work of multi-point turns, while the option of exterior cameras displaying their view on the car's main screen shouldn't be dismissed as a novelty.
Spare wheel
Full size spare wheel fitted as standard.
Range information
Petrol engine options - 5.0-litre (510bhp). Diesel engine options - 3.0-litre (245bhp); 3.6-litre (268bhp). Transmission options: six-speed automatic gearbox. Trim levels: SE, HSE.
Alternative cars
Nissan Murano Lots of kit and similar bold image but at half the price
Land Rover Discovery 4 More credible, more seats, more practical
Mercedes-Benz M-Class Big and powerful but lacking charisma and handling finesse
BMW X6 Unusual looks but surprisingly good on road