Car Buyers Guide
Land Rover Discovery 3 HSE TDV6
September 2004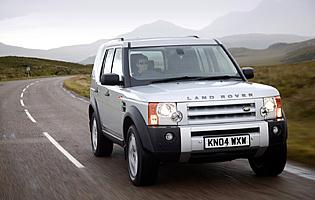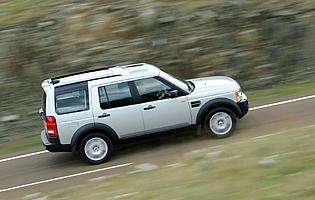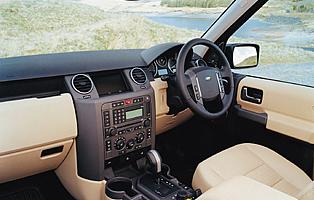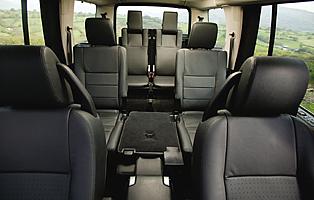 Likes:
Radical styling sets Discovery apart from competition
Peerless off-road performance
Genuine seven-seat capability
Vastly improved on-road ride over its predecessor
Gripes:
Marque reliability concerns remain, and the Discovery 3 is a complex car
Petrol V8 is very thirsty and lacks low-down torque of diesel
Discovery's fascia contains too much plastic and the various electronic displays lack a cohesive design
A big, heavy car, the Discovery could prove awkward on the school run
Bigger, bolder and packed with more technology than its predecessor, Land Rover's Discovery 3 is a car that makes even the firm's ultra-modern Range Rover look conservative. Striking styling aside, the Discovery 3 is a car that shows how it should be done off road, while banishing the demons of the company's past and delivering an impressive on road performance.

It's a long time since Land Rover had a monopoly over what we now call the Sport Utility Vehicle (SUV) market. Recent years have seen the arrival of more refined and road-orientated products from the likes of BMW, Honda, Toyota and Volvo. In the midst of this invasion was Land Rover's Discovery, and it wasn't long before the car's shortcomings became obvious.

Granted, the venerable Discovery was a competent off-roader, but it's an oft-recited observation that few people buying these vehicles actually use them as their maker intended. Getting left behind was never an option for Land Rover, which is why the firm's third generation Discovery is being sold as a consummate all-rounder - peerless off road and equal to anything on road.

Just for good measure, and no doubt to attract young, cash-rich buyers, the Discovery 3 has been styled to look like something not from the current century but the 25th, all the while packing more technology than the Space Shuttle. All this adds up to a vehicle that remains faithful to Land Rover's mud-plugging brand values and takes the fight to the various 'posh-roaders' that have been stealing valuable sales.

Throw in a flexible seating system mirroring that of a full-size MPV and the Discovery 3's 'all-rounder' tag doesn't sound so silly. Yes it's a big car, but so is Renault's Grand Espace. You can't traverse muddy fields in an Espace, nor can you safely tow a heavy load in slippery conditions. Boasting this level of versatility, Land Rover's third generation 4x4 is clearly designed to appeal to a much broader audience. All that remains is for the company to assure buyers that the reliability woes of the past have been banished for good.


Our verdict on the Land Rover Discovery 3 HSE TDV6
An exceptional product from an exceptional company. No longer a staid, sensible and slightly clunky mid-size SUV, the Discovery is now a car to rival high-end estates and MPVs in terms of drivability, refinement, desirability and versatility. And, with the introduction of some clever technology, it makes off-roading easier and safer.