July 2009
Jaguar XK Coupe XKR 5.0
A sublime mix of refinement and performance
July 2009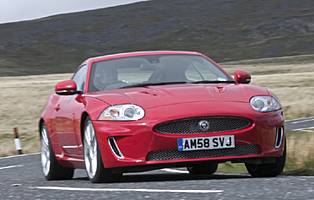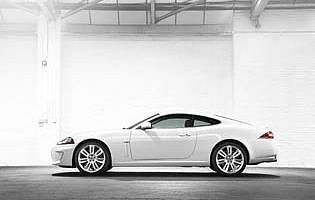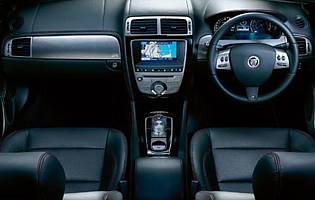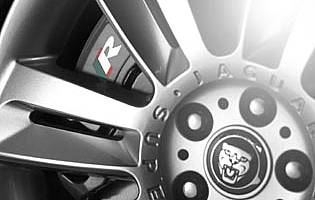 Overall rating

Likes:
Intoxicating exhaust note
Fast and refined in equal measure
Practical for daily duties
Clean and uncluttered interior
Gripes:
Subtle exterior fails to hint at the car's potential
Touch screen sat-nav screen too small
Biased towards comfort despite performance potential
Thirsty and hence costly to keep
In recent years Jaguar's 'R' specification high performance models have attracted much in the way of critical acclaim. Cleverly blending old world refinement with serious performance, the visual clues might be subtle, but suspension and engine changes ensure that this latest XKR is a significant leap forward.
In the case of the XK, it was always a good car, just one that was ever so slightly biased towards the luxury end of the scale. On the back of the company's renewed enthusiasm and new model releases, this revised XK now also caters for the more youthful keen driver
A case in point is the company's high performance XKR model. The 'R' range always offered something special, only now the car feels polished enough to stand head and shoulders alongside more familiar sporting executive coupes. Looks are deceiving though, and the subtle XKR visual upgrades don't prepare you for what the car can do on the road.
Thanks to a combination of clever updates to the car's ride and handling characteristics, and the all-important5.0-litre supercharged V8 engine, this XKR is a significant leap forward over its predecessor. It's also cleaner, greener and meaner than the old 4.2 V8 it replaces.
The fun entails being able to push hard with confidence on a favourite road one moment and waft along the motorway the next. This XKR boasts a split personality of the nicest kind, offering occupants a cosseting ride when you want to take it easy, and a firm, accurate experience the moment you extend the bellowing V8 engine. Where a Porsche 911 might feel 'busy' on an undulating B-road, the XKR cleverly manages to iron out the bumps for a fast yet safe experience.
Our verdict on the Jaguar XK Coupe XKR 5.0
Adopting the critically acclaimed centre console of the XF, complete with rotary gear selector, plus the XFR's hugely powerful 5.0-litre v8 motor, this refreshed XKR promises Grand Touring levels of refinement and the ability to make rapid, confidence-inspiring progress when the mood takes you. Never anything less than a Jaguar at heart, this XKR's newfound potential to entertain puts it right back in contention.
Costs
There's no hiding the fact that the XKR will be an expensive car to run. Fuel, insurance and servicing costs are all in the executive performance bracket. Although the car's 5.0-litre V8 boasts modest consumption and emissions levels, if driven enthusiastically you will still be stopping frequently to fill up.
Space and practicality
The XK is not a small car, yet its cabin is more snug than spacious. Two adults can sit in comfort without rubbing shoulders but the downside is only a modest level of oddment storage - a little frustrating if used for long journeys. The car's boot is reasonable though, and can swallow a few soft bags with ease.
Controls and display
The central colour display remains but the famous J-gate gear selector has gone, replaced by the XF's clever rising and failing rotary controller. This has also uncluttered the centre console. Elsewhere, the traditional Jaguar dials are still there and the switchgear has the look and feel of genuine quality items.
Comfort
The XKR is no different from any other Jaguar in this department. Front seat occupants enjoy beautifully shaped seats with a large range of adjustment and decent legroom - the rear seats are purely for decoration. On the road, the car is hushed and ride comfort is excellent for something with so much performance potential.
Car security
With a car like this it's important to feel secure. Jaguar provides a comprehensive security package including a cutting-edge alarm system and a keyless-go system. There is, however, no substitute for a safe garage and a tracking device.
Car safety
For all its performance potential, the XKR is no different to any other XK and comes with a high level of safety equipment. Airbags and electronic stability aids are in plentiful supply, while the bonnet can pop up in the event of a pedestrian impact to reduce injury.
Driver appeal
Being less intimidating than, say, a Porsche 911, Jaguar's XKR offers drivers the ability to make rapid progress in a comfortable and refined environment. Selecting the sport mode sharpens responses up, giving a more direct driving experience and fully unlocking the 5.0-litre V8 engine's potential. You never feel shaken or stirred, though. The XKR's ride is always on the right side of firm despite the fitment of the car's large alloy wheels.
Family car appeal
It would be wrong to be critical in this department because the XKR hasn't been designed to be a family car. The rear seats are little more than eye candy, for starters. The car's boot is a reasonable size, making the Jaguar versatile in the context of being the second car in the household.
First car appeal
While the XKR is an easy car to drive at modest speeds, its potential ensures that only an experienced driver will likely be able to confidently take the reins at higher speeds. And that's before you factor in the running costs - especially insurance.
Quality and image
Freed from the shackles of Ford ownership, Jaguar has become a more outgoing brand - this is most obvious in its marketing and advertising strategies. There's also an obvious shift towards attracting younger buyers; contemporary cabin trim materials is one example.
Accessibility
Being a coupe, this XKR affords front seat occupants easy access and egress. The rear seats, on the other hand, are little more than ornamental. The XK coupe is also a practical car in a conventional hatchback sense. Consequently, loading and unloading is easy.
Stereo and ICE (In car entertainment)
As well as refinement, Jaguar is also well known for its audio systems. Keen to offer buyers the best of everything, the standard fit unit should satisfy all but the most demanding audiophile. It's MP3 and Bluetooth compatible, and offers the ability to store music on a hard drive plus the ability to connect an iPod.
Colours and trim
There's nothing like cloaking this much performance potential in dark colours, and the XKR wears them well. Inside, buyers can stick with a traditional Jaguar wood designs or go for a more modern treatment of black leather and aluminium - sure to prove popular among younger buyers.
Parking
Although the rear view out of the XKR isn't that special, the car's parking sensors make up for this in a surprisingly good way. You will have to be careful as the car's beautiful alloy wheels do look vulnerable. Elsewhere, the steering lightens up pleasantly at low speeds.
Spare wheel
Space saver fitted as standard.
Range information
Petrol engines - 5.0-litre V8 (385bhp); 5.0-litre V8 supercharged (510bhp). Transmission options - six-speed automatic gearbox. Trim levels: Coupe, Coupe Portfolio, XKR.
Alternative cars
BMW M6 Expensive alternative that requires commitment to extract maximum performance
Porsche 911 Still the benchmark but lacks the comfort and refinement of the XKR
Mercedes-Benz SL 63 AMG Rapid folding metal drop-top is sharper than predecessor - and the XKR
Maserati GranTurismo Unusual choice but quick and polished