Bentley Bentayga 6.0 W12 review
Incredible engine offers supercar performance
February 2016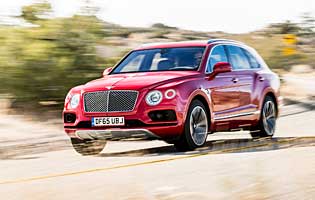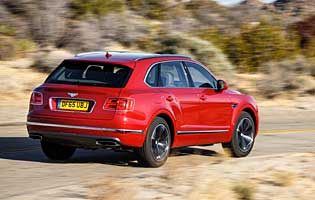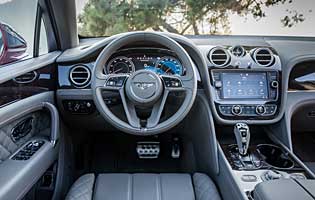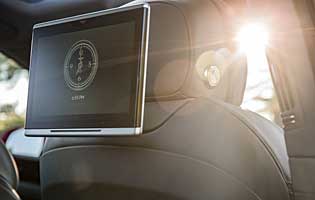 Overall rating

Likes:
Incredible engine offers supercar performance
High levels of comfort
Supremely quiet cabin
Top levels of luxury
Gripes:
Despite high list price many items are still optional
Large dimensions will make car parks difficult
Poor real-world fuel economy
Brakes should be stronger
Bentley has bowed to global demand and produced a hyper-luxury SUV. It is designed to be a vehicle at the very top end of the most popular and fastest-growing market sector, meeting both the traditional standards of luxury and also the newer expectations surrounding fashion. It sits well above the likes of the Porsche Cayenne as a truly premium option.
The British firm has introduced a range of new technologies to make the Bentayga more viable, such as an extremely clever automated trailer reversing system that adapts to the length and type of trailer being towed. There is also a highly advanced 48-volt electrical system that controls the suspension, keeping it level through corners when Sport mode is selected.
It is the fastest and most expensive SUV ever made, with a top speed of 187mph and the ability to sprint to 62mph in just 4.1 seconds. It is over 5.1 metres long and two metres wide, giving it huge presence on the road, but the style will continue to divide opinion, particularly in Western countries.
The engine may seem the same on paper, but is in fact completely new down to every last nut and bolt. It represents a significant investment for the company with so much political pressure on downsizing, but the ground-up rebuild does make it cleaner and more efficient than its predecessor, despite the Bentayga's 2.5-tonne weight.
In typical Bentley style there are myriad interior trim options and a wide spread of paint shades, although many buyers will take advantage of the company's customisation schemes that allow for complete personalisation. Production has already been revised to the maximum possible in the current factory, proving its popularity even before going on sale.
Our verdict on the Bentley Bentayga 6.0 W12
The Bentayga is a mighty piece of engineering with a huge amount of technology on board along with luxury to better anything else available at present. It can maintain amazing speed along winding roads without losing composure, and on can provide the highest level of straight-line comfort. That it also looks distinctive and comes in an outstanding collection of colours will only make it more popular.