Audi TT Coupe 3.2 V6 review
V6 engine is smooth, powerful and sounds superb
September 2006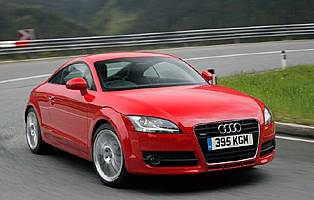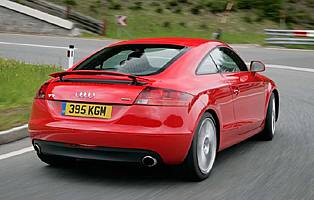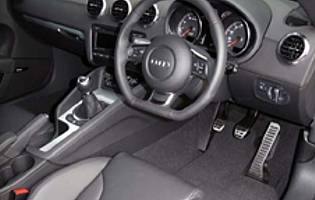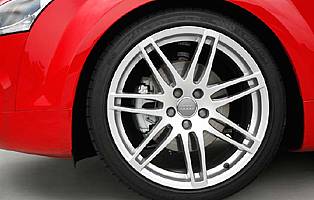 Overall rating

Likes:
V6 engine is smooth, powerful and sounds superb
S tronic gearbox is impressive and easy to use
New cabin feels solid, attractively styled
High levels of grip on offer
Gripes:
Styling is less distinctive than the previous model
Handling is biased towards safety rather than fun
Rear seats suitable only for limited use
Restricted rear view thanks to thick pillars
Replacing one of the most popular coupes of recent years is no easy task, but Audi faces this problem with the new TT. Following a similar recipe to the previous generation car, the new TT is a 2+2 coupe with a choice of engines and gearboxes, with a distinctive exterior style.
The key element of the previous generation TT was its unique styling, quite unlike any other car of the period. The new TT is clearly related to the original car, but it gains some of the trademark details from the modern Audi range such as the prominent front grille and jewel-like headlamps. It is also slightly more conservative than the original design, although this is likely to broaden its appeal.
In terms of construction the new TT moves significantly forward compared to the old car thanks to the introduction of a steel and aluminium mix in the spaceframe. It increases strength while reducing weight, giving improved crash performance and handling while reducing the overall weight of the car compared to the old model, bringing benefits in terms of performance and economy.
There are improvements in the mechanical make up of the TT too, thanks to the addition of the 2.0-litre T-FSI engine. This uses a combination of direct injection and turbocharging to deliver an impressive power output and an impressive torque curve which peaks at low revs, making for a relaxed driving style. The two engine options can also be had with the S tronic gearbox, which employs two clutches for very fast and smooth shifts with little interruption to the flow of power.
A further change compared with the previous TT is the use of different drivetrains. From the beginning, the 2.0-litre model uses front wheel drive, while the V6 version is fitted with quattro four-wheel drive as standard. This helps to reduce the cost of the 2.0-litre model, while still providing a high level of performance.
Our verdict on the Audi TT Coupe 3.2 V6
Although the new car could never match the impact that the original TT had, it delivers an impressive blend of style, performance and comfort with a high level of desirability. The Audi badge on the front also means it will be an easy car to live with and should provide a high level of satisfaction to its owners.