Audi Q5 2.0 TDI SE review
Manageable size but lots of road presence
November 2008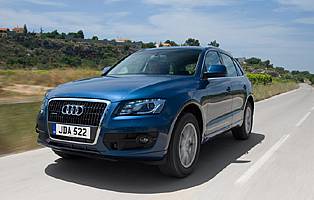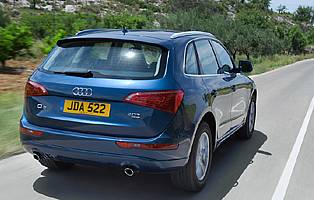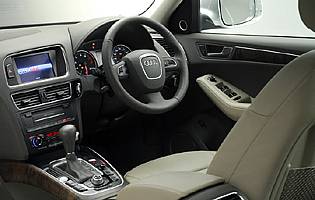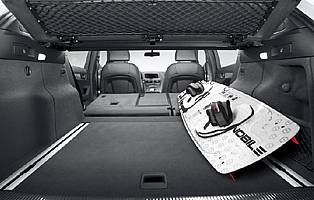 Overall rating

Likes:
Manageable size but lots of road presence
Usual excellent Audi build quality
Wonderfully refined on-road experience
2.0 diesel engine is smooth and progressive
Gripes:
Expensive once options are added
Narrow rear bench
Annoying footrest position in manual version
Fussy centre console feels over-laden
Large SUVs are declining in popularity but drivers having fallen for the charms of four-wheel drive and high-rise driving positions. As a result, manufacturers are introducing smaller SUVs that are less conspicuous but equally pleasant to drive. The Q5 is Audi's first compact SUV incorporating elements from both its road cars and large Q7 SUV.
The compact SUV segment is growing rapidly, with several manufacturers having recently ventured into an arena in which they had not previously had a presence. Audi's Q5 is part of the German manufacturer's ongoing project to bring 40 models to market and is the first compact SUV in its history.
Considerably smaller than the seven-seater Q7 SUV, the Q5 is designed to be easier to use around town and to leave a smaller environmental footprint but not lack the presence or the benefits of SUV driving. Combining the lofty position, Quattro four-wheel drive and long body of the Q7 with the sleek interior and responsive driving position of the Audi car range, the model fills an important gap in the line-up.
Powered by a choice of 2.0-litre TFSI petrol, 2.0-litre TDI or 3.0-litre TDI diesel engines, the Q5 range is certainly not underpowered. The 2.0-litre diesel is likely to be the most popular choice in the UK market. It is the only choice available with a manual six-speed gearbox; the others featuring the first twin-clutch unit in the segment in the shape of the seven-speed S-Tronic.
A showcase for some high level equipment, the Q5 features an intelligent ESP system that can detect additional risks such as a laden roof rack or a loose surface under-wheel. Audi Drive Select also allows the driver to fine-tune the driving and handling characteristics, although the system can be relied on to automatically offer the best set-up in tune with the driving conditions.
Our verdict on the Audi Q5 2.0 TDI SE
An attractive executive compact SUV that offers an excellent combination of practicality, safety and ease of use, the Q5 is a fine example of what the segment has to offer. Its premium pricing will be the restricting factor for many otherwise keen customers, but there's little denying its position as a premium product. Well-crafted and extremely refined, it's a pleasure to drive.