Audi A6 Allroad quattro 2.7 TDI review
Rugged yet refined exterior
June 2006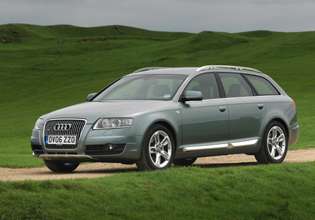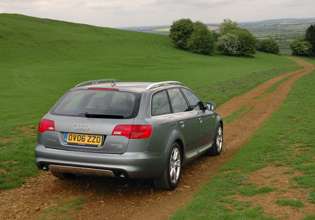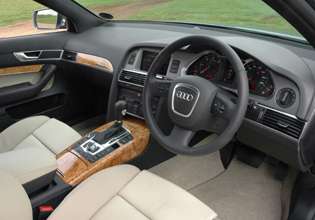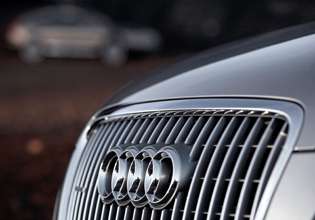 Overall rating

Likes:
Rugged yet refined exterior
Cabin is superbly constructed and attractive
High levels of refinement
Impressive off-road ability
Gripes:
A little expensive in comparison with rivals
Petrol engines offer average economy
Steering lacks feel when driven at speed
Exterior looks very similar to previous model
Blurring the boundaries between an SUV and a four-wheel drive estate car, the Audi Allroad gave a large number of buyers the off-road capability they wanted in a package that was as refined and usable as a regular Audi. With the revised A6 range now established, Audi has released the new Allroad, which aims to continue where the old version succeeded.
In recreating the A6 Allroad in a similar market sector to the original car, Audi has placed it in a segment with few genuine rivals. More capable than many four-wheel drive estates, it is also happier on a conventional road than many luxury SUVs. Audi claims that the number of buyers will be relatively small, but that the car will meet their needs specifically thanks to its range of abilities.
It is easy to distinguish the Allroad from the conventional A6 Avant thanks to the numerous exterior alterations. Both the front and rear bumpers are exclusive to the Allroad, as is the bold front grille, which does without a horizontal bar. Flared wheel arches and extended sills signal its abilities, while steel underbody protection guards against damage to the mechanicals when travelling over difficult terrain.
Those mechanicals include a range of engines designed to offer impressive on-road performance as well as sufficient torque to cope with off-road situations, via a choice of six-speed manual and automatic gearboxes through to the quattro four-wheel drive system. Included in this is a self-locking central differential for really tricky conditions, plus the impressive air suspension, which can be adjusted for a range of environments.
Inside the Allroad displays the usual impressive Audi mix of materials and technology, and uniquely in this model uses a special monoPur fabric which is double woven in order to cope with muddy footwear. It also uses the innovative Multi Media Interface to control the wide range of vehicle systems without resorting to a multitude of fascia buttons.
Our verdict on the Audi A6 Allroad quattro 2.7 TDI
Although aiming at a narrow target audience, the Allroad delivers a highly impressive combination of flexibility, luxury and attractive design. The wide choice of engines should suit all needs, while the tough exterior is bound to attract even those with no need to exploit its impressive off-road credentials.