Audi A3 Sportback Titanium 1.8 TFSI S line review
Impressive blend of performance and economy from TFSI engine
November 2012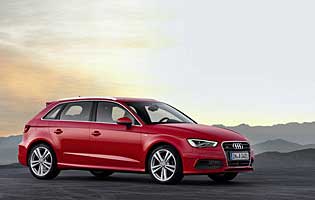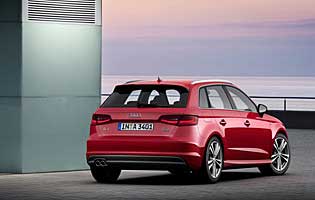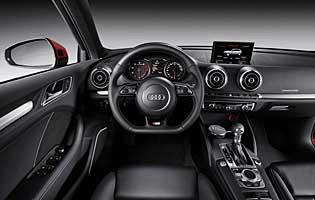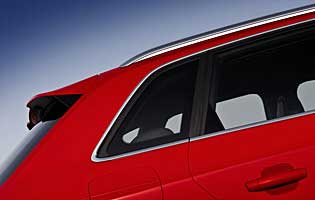 Overall rating

Likes:
Impressive blend of performance and economy from TFSI engine
Interior is of the highest quality
Innovative and luxurious technology and equipment
Extra doors better integrated into overall shape than before
Gripes:
Exterior design could be bolder
Versions on smaller wheels can look a little undernourished
Slightly restricted rear three-quarter view
Brand's sheer success might put some buyers off
Following the introduction of the third-generation A3, Audi has quickly followed with the more practical Sportback version. Benefitting from all the same advanced technology as its three-door counterpart including the latest shared architecture, the Sportback adds an extra pair of doors for greater practicality that increases its practicality for family buyers.
An ever-expanding range means that Audi has a car to fit into every single niche and has arguably created a few of its own. But out of the broad choice it is the A3 that is one of the core products and it is its strong and consistent sales over the years that has allowed the German firm to expand into other areas.
The Sportback is a crucial model as its five-door versatility makes it a suitable proposition for a wider range of buyers as a compact hatchback in the premium sector. The A3 will be the entry-point to the Audi brand for many buyers and so has a challenge to meet expectations and keep buyers coming back for newer and bigger models.
Like many of Audi's most recent models the A3 has an overall focus on efficiency, and this manifests itself in terms of the design and the mechanical make up. Increased use of aluminium and lightweight steels reduces the overall bodyshell weight by 25kg compared to the old car. Other weight saving measures means it is 80kg lighter overall and Audi claims it is the lightest car in the class.
The other side of the efficiency coin is a range of engines that are either new to the A3 or substantially revised. Audi claims that fuel consumption is reduced by an average of 12% across the range with even the least fuel-efficient version managing to achieve a healthy combined figure.
Our verdict on the Audi A3 Sportback Titanium 1.8 TFSI S line
The logical extension to the already popular three-door A3, this five-door premium hatch delivers the same high levels of cabin quality, sophisticated exterior design and overall build quality that we've come to expect from Audi. The more family orientated A3 experience won't come cheap - hardly a surprise to Audi fans - but the end result is a car that's good to drive, a welcome step more versatile and likely to be just as popular as its three-door stablemate in years to come.