With Christmas on the horizon, there's a lot to unpack – and pack up again. But if you're lucky enough to be having a big Christmas at your house, with family, friends, food and presents, you might wonder what happens if you fall victim to burglary. Or suffer some unexpected, destructive weather. Are you covered for any festive misfortunes?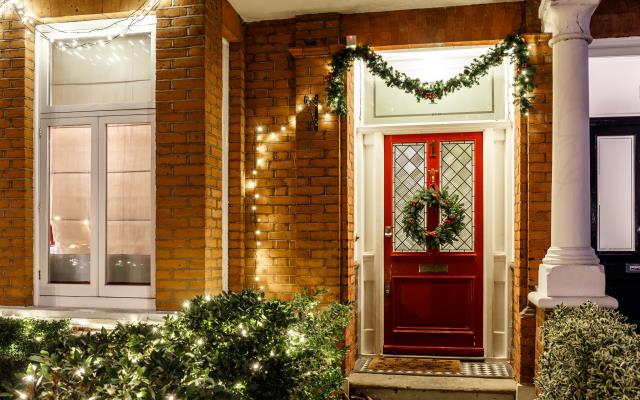 Will my contents insurance cover Christmas?
Insurance companies are aware that whichever festival you celebrate – Christmas, Eid-ul-Adha or Hanukkah – it'll probably involve extra costs for food, decorations, gifts and so on.
To account for this, most insurance providers offer a religious festival increase. For instance, our policies automatically raise the insured value of your home's contents by 20% for 30 days either side of the festival day in question. So if you're already covered for £40k worth of contents, this will temporarily rise to £48k.
We also pay up to £500 if any food or drink is spoiled because of a fault with your fridge or freezer. Money is covered too, up to the amount of £750, and that includes any gift tokens and vouchers you've bought or received.
What about accidental damage?
The holiday also means that you'll most likely have more guests than at any other time of year, increasing the risk of spillages, breakages and general mishaps.
Most insurers offer some kind of accidental damage insurance, which covers exactly those kind of unexpected minor misfortunes. Check with your provider to see if you're covered for accidental damage – if you're not, you might be able to add it as an extra.
If I go away at Christmas, how would this affect my home insurance?
If you're lucky enough to be jetting off somewhere for a Christmas break, you'll want to find your home as you left it when you return.
Most insurers would encourage using a house-sitting service, or getting a relative or trusted friend to keep watch of your property while you're gone. Home burglary at Christmas isn't as big a problem as people often believe, but better to be safe than sorry.
If you can't find a house-sitter, make sure your property is fully protected by installing an alarm system, and check your door and window locks meet the security requirementsset out by your insurer.
And if you're away for more than 30 days, you should probably look into getting unoccupied property insurance from your insurance provider, and consider if you need travel insurance for your trip.
Can the Christmas weather affect my insurance?
Regardless of whether you're home or away for Christmas, don't forget the damaging effects of cold weather on your house. External pipes could freeze in a cold snap and cause water damage, for example. You can prepare for the unexpected if you follow our cold winter weather advice.
Keep an extra eye on your heating and hot water as well. Extremely cold weather can lead to boiler problems, but you can avoid them by following a few simple tips.
To keep your garden blooming next spring, it may be worth double-checking that your favourite shrubs are covered by your contents or home insurance. If you do have rare and exotic plants, or any pricey equipment, then consider taking out specialist garden insurance to deal with the adverse effects of cold weather.
---
If you fancy, we'd be happy to sort a quote for home insurance for you. Our contents policy can protect the gifts you have, and the extra peace of mind won't go amiss either.