'Escape of water' is one of the most common causes of home insurance claims but there are ways to help reduce the risk of serious water damage.
Use your stopcock to cut off the flow of water – one in three homeowners don't know where their stopcock is. It's usually found below the kitchen sink, or where the mains supply enters and rises inside the property.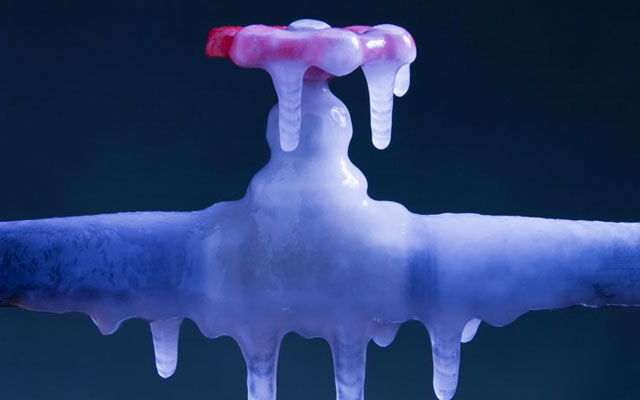 Avoid damage from leaks
Look for weeping pipe joints under your kitchen and bathroom sinks.
Repair an outside tap that drips to avoid water soaking through the wall.
Regularly check your washing machine and dishwasher pipes for leaks, bulging or cracking – fit new pipes if you spot any problems.
Ask someone to check your home if you're away for a while – this will help ensure leaking or burst pipes are spotted early and damage is kept to a minimum (remember to tell them where the stopcock is).
If you're planning some DIY, check for hidden pipes with a detection device before starting work, to avoid accidentally drilling or hammering into pipes.
Prevent frozen pipes in winter
Insulate your pipes and water storage tank – pay close attention to joints and bends, and put insulation foam on top of pipes rather than underneath them.
Turn off indoor valves on pipes leading to outside taps, then open the outside tap until all water has drained out.
Repair dripping taps – if they freeze, they'll block your pipes.
Regularly check all the taps in your home – if little or no water flows, there may be frozen water in the pipes.
If you go away, leave your central heating to come on for a short time each day to prevent pipes from freezing – don't be tempted to turn the heating off.
If your pipes do freeze, turn the water off at the mains and thaw them out slowly with hot water bottles. Never use a heat gun or blow torch.
Keep your drains clear
Avoid putting food waste down the sink as this can cause a blockage.
Never pour fat down the sink – let it cool, then put it in a container for disposal.
Regularly clear out basins, baths and shower drains with a suitable cleaning agent to prevent blockages. Use a plumber's snake to remove small blockages from your plumbing.
---
Help for your household emergencies
Get protected now with our Home Emergency Cover – add this to your home insurance policy to cover you for plumbing and drainage emergencies.