Home is where the heart is, and where the heat is. Whether it's the dead of winter or you've just been caught in a summer shower, there's no home comfort quite like curling up with the heating on or spending too long in a hot shower.
That's why a broken boiler does more than break the bank – it bursts your bubble. But can your home insurance bring the warmth back to your home?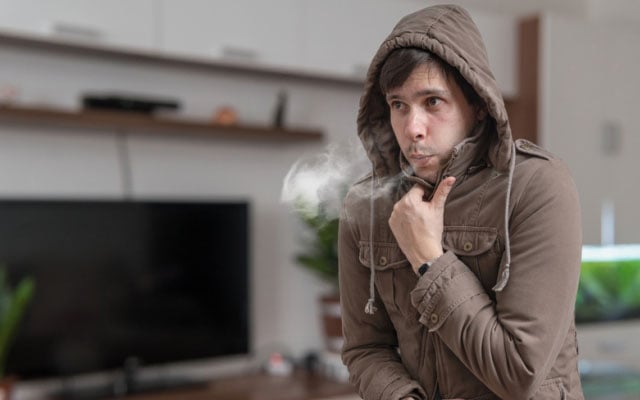 Is a boiler breakdown covered on home insurance?
No – most home insurance policies don't include boiler cover for wear and tear as standard. Home insurance protects you from all sorts of damage, but doesn't necessarily cover your fixtures and fittings when they simply break down.
If your boiler is still within the warranty period, you'll need to get in touch with the manufacturer.
Can I get insurance for my boiler?
Boiler and central heating cover can be bought as an add-on product to home insurance, or else as a stand-alone contract from companies like British Gas. Either type will usually cover the cost of repairing your boiler and central heating system, for parts and labour.
Not all insurers will cover oil or liquid petroleum gas central heating systems, in which case you'll likely need a stand-alone contract. A electric boiler doesn't necessarily need an annual service; in the event of a breakdown you'll have to contact an engineer to repair the fault.
Most insurers will inspect your boiler before offering cover, as well as stipulating you have it serviced each year. If the boiler's poorly maintained, your cover could be invalidated.
The other option is taking out a 'home emergency cover' package, again either as an add-on to your home insurance or as a stand-alone contract. It can be more expensive but includes additional cover for plumbing and drainage problems, issues with your electric supply, security and other home emergencies.
Different companies have various names for their home emergency cover, and not all include central heating cover. So do check before you buy.
Is boiler insurance worth it?
First, you'll need to think about whether you want cover for just your boiler and heating controls, or your entire central heating system including the radiators. The latter option will certainly cost more.
Second, a policy won't offer a new replacement boiler if the existing one can't be repaired. A replacement boiler for a small house could cost over £1,000 to buy and install.
Unless you own the fixtures and fittings, you shouldn't need boiler insurance if you're renting – fixing the boiler will be your landlord's responsibility.
Finding the right boiler insurance
The factors that'll go into calculating the cost of boiler insurance include:
Your boiler's make, type and age.
Your property size and type.
What excess you agree to pay.
Because boilers have an expected lifespan of around 15 years, an insurer could refuse to offer you a quote for an older model. In which case you might be better off investing in a new one with a warranty, or otherwise saving your money and getting your boiler repaired as you go.
---
Our Defaqto rated insurance is there to keep your house a place you love coming home to.