Domestic central heating boilers are often fitted on an outside wall, through which the flue passes to take the fumes away. These flues are easily visible and can be inspected during each boiler service.
Some properties – often apartments – may have a room-sealed fan assisted boiler, where the flue can pass through wall or ceiling ducts. If you have this type of boiler and the flue is partly hidden, here's some must-read advice.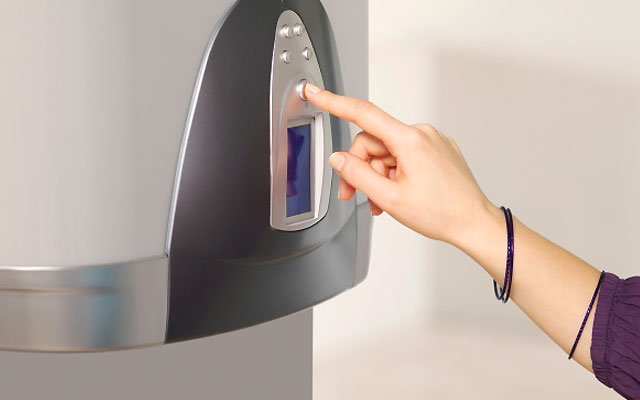 My boiler is fitted away from an external wall
Since 2000 boilers have been available with a flexible flue option, and the boiler can then be installed inside a room within the property. The flue from the boiler may pass to the exterior through a ceiling void, wall partition or boxing. Some boilers installed before 2008 were not provided with inspection hatches to provide access to any concealed part of the flue.
A flue without a hatch cannot be inspected during a regular gas boiler service or work carried out on the boiler, and if the flue is in poor condition and the boiler is not operating properly there could be a risk of poisonous carbon monoxide.
Industry guidance was revised in 2010 to actively promote the installation of inspection hatches.
What should I do now if I have a hidden flue?
A Gas Safe registered engineer carrying out any type of work on your gas boiler or central heating system, including installation, will assess whether any part of the existing flue is hidden.
If there are no inspection hatches they will class the boiler as 'at risk', and turn it off with your permission. This action is for your safety, but you could be left without heating and hot water.
If you don't have an inspection hatch it doesn't mean that your boiler and flue are unsafe, but you should have a hatch fitted as soon as possible so that the flue can be checked.
If a boiler has been fitted since 2000 and the flue system is not completely visible, then you should do one of the following.
The property was built since 2010: contact the builder for advice.
The property was built between 2002 and 2010: check if the building is covered by a warranty and contact the provider.
If the property is not covered by your builder or a warranty you should contact a Gas Safe registered engineer.
Fitting audible carbon monoxide alarms is recommended, but this is not an alternative to installing an inspection hatch.
Both Gas Safe and the Health and Safety Executive (HSE) recommend that you get your boiler serviced every year to keep you safe and keep it running efficiently.
The HSE also has information about flues in voids.