Many people still think insurance companies use the notion of a so-called Act of God as an excuse not to pay claims. If someone is affected by something like a flood or a lightning strike, so the thinking goes, their insurer will refuse to pay, citing the clause in question.
However, this is a misconception. While insurance companies used to feature Act of God clauses in the contracts, very few do so nowadays.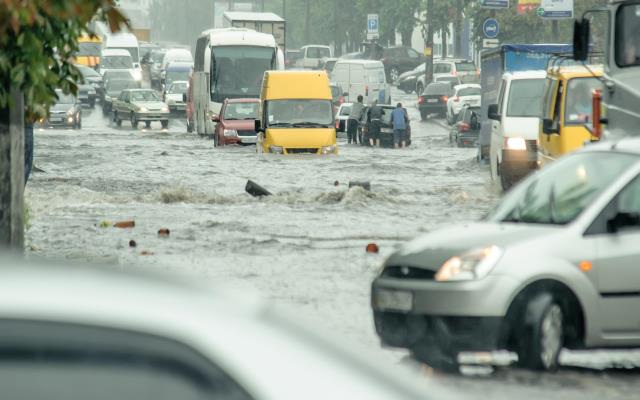 What is an Act of God?
In terms of insurance, an Act of God is an act of nature that couldn't have been foreseen or avoided. It describes an event:
Where no blame can be assigned to a person.
That couldn't have realistically been prevented.
Brought about as a direct result of natural causes.
Examples of events that would most likely be classed as Acts of God have included, floods, lightning storms, hail, tornadoes or earthquakes.
The legal usage of Act of God is based in Roman law and first appeared in English verdicts somewhere around the 16th century. It allowed someone to be excused for not appearing in court if a 'superior force' – some unavoidable calamity – had prevented them from doing so.
As time went on, it worked its way into insurance law, as a legal ruling published in the Times in 1803 illustrates: 'By Common Law, Carriers are insurers against every loss of property entrusted to their care, except losses arising from the Act of God, or the King's enemies.'
Nowadays, insurance companies prefer not to rely on a term so broad as Act of God. Instead, policies have a list of specific exclusions that should make clear what's insured and what's not. If something happens to you that's not excluded, and your claim meets all other policy terms and conditions, the insurer will pay out.
It's worthwhile to have a look at the policy and remind yourself of the exclusions. Or give your provider a call and ask them to take you through them.
What isn't an Act of God?
Anything that was caused by a person, or could reasonably have been anticipated, protected against and/or prevented. An accidental fire in your home, for example, isn't considered an Act of God because it could have been avoided, perhaps by better workmanship when the house was built or by better fire safety.
Some of the misconceptions surrounding Act of God clauses may stem from confusion with a slightly similar legal concept known as force majeure. These clauses generally appear in commercial contracts as a means of protection against unforeseen circumstances.
For instance, if a company has tried its best to deliver goods or services but could not because of circumstances beyond its control – perhaps a virus broke out or a volcano erupted – it could declare force majeure and (hopefully) not be sued for breach of contract.
How do I make sure I'm covered?
Weather is fast becoming known as just 'weather' in many parts of the world. In the US, Acts of God cost US insurers $25bn in 2014. And UK weather patterns are changing too, with the cost of flood damage in particular sometimes running into billions.
In 2016, the UK, the insurance industry and the Government established Flood Re. This is what is known as a 'reinsurance' scheme. Essentially, it provides protection for insurance companies against big flood-related losses, which allows them to offer competitive insurance policies to people whose homes are at a high risk of flooding.
A storm producing golf-ball sized hailstones, as happened in the East Midlands in 2012, caused millions of pounds worth of damage to cars and properties. That might be considered an Act of God but in reality, it is a weather event that is covered by both car and home insurance.
There are a few steps you can take yourself to ensure your house is protected from potential storm damage. The best way to ensure you're covered for so-called Acts of God is to check your policy carefully before you buy. If you discuss your circumstances with your provider, they'll work with you to see if you can be covered.