Many of us couldn't get by without our smart phones. From social media to selfies, online shopping to organising, we store more than just numbers on our devices these days. And with the average price of mobile phones steadily rising, the cost of replacing a broken or damaged one is also on the up.
So checking if your phone is covered by your home insurance before an accident happens could save you a lot of money and bother.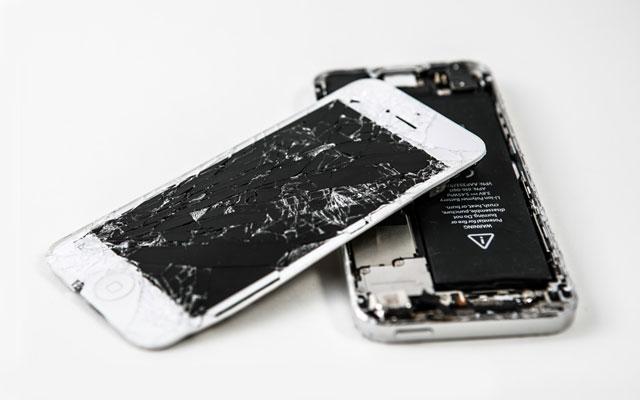 Does home insurance cover my mobile phone?
Most contents insurance policies will cover your mobile phone when it's in your home, just like other personal belongings or valuables. You'll be covered for loss or damage in a fire, storm or flood, and theft too, but only for the phone itself, and not any fraudulent calls.
Remember that your standard policy excess applies in a claim. If you have special mobile insurance your excess would probably be lower.
You should also check your policy for the single article limit. This is the amount you can claim up to for an individual item, and it's normally around £1,500 to £2,500, depending on your insurer. As phones can be upwards of £900 these days, you should be within the limit but it's best to be sure.
What about accidental damage at home?
Accidental loss of or damage to your phone won't be covered as standard, and you'll need to take out optional cover for this. It'll then cover you for accidents like dropping the phone and smashing the screen.
What if something happens away from my home?
The likelihood of theft or damaging your mobile phone when you're away is high. If you want your contents insurance to cover the phone wherever it goes, you'll need to add worldwide accidental loss of or damage cover. Also known as 'all risks insurance', it'll cover your personal belongings as well as phones and other devices.
Should I take out separate mobile phone insurance?
Many insurers will sell you a separate insurance specifically for your phone, and it can cost as little as a few pounds a month. A separate plan would avoid extra claims on your home insurance, and the risk of increasing the premium when you come to renew.