Whether cycling is a hobby or a way to get around, damage and theft aren't welcome. To protect your bike it can be worth taking out bicycle insurance – even if your home insurance policy already provides some cover.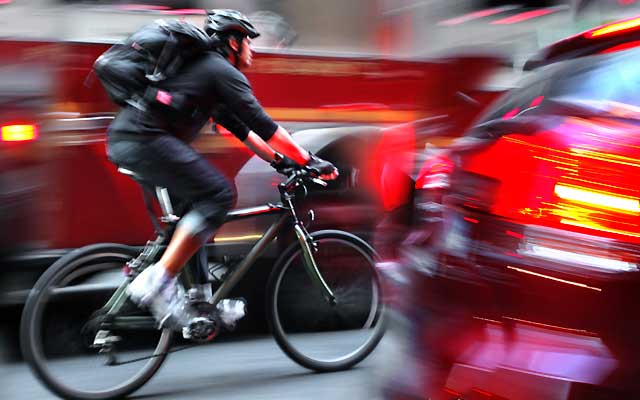 Does my home insurance cover my bike?
Your home contents insurance policy may provide some protection for your bicycle as part of your personal belongings. However, you'll need to check the policy because it might not be complete protection.
For example, some standard policies only cover your bike against theft while it's stored inside your home.
Or if you keep it inside a garage or shed, that building must be locked, and there may be a limit to a claim.
Also, a valuable bike might exceed the single article limit on your policy – that's how much one item can be worth and still be covered by your contents insurance. If so, you should add the bicycle as a specified item on your home insurance policy, which might increase the premium.
If you really need to protect your bicycle anywhere you can add accidental loss and damage cover to your policy. Even so, you still won't be covered against theft if the bike is not locked to a cycle rack, or for wear and tear or damage when it's being used, for instance hitting a pothole.
If your bike is damaged by a pothole, you can make a claim to the local authority or highways agency.
Do I need bicycle insurance in the UK?
If you have an expensive bicycle, you should consider cycle insurance to make sure you're not out of pocket if it gets damaged accidentally, or lost or stolen. This applies whether you rely on your bicycle for exercise, commuting, touring or sports, includng racing, BMX or off-road.
Without insurance, you might not have the cash to get a replacement when you need it.
What does bicycle insurance cover?
Bicycle insurance varies in scope, but can cover:
damage
accidental loss
theft
replacement bike hire
Some insurers specify that you use a security rated lock when you're out and about, or even on your shed. The security rating required will usually correspond to the value of the bike, but you must also consider the risk of where you leave the bike, and for how long. No lock is invincible, and the best can weigh up to a hefty 2kg.
Another deterrant against thieves is the BikeRegster endorsed by the police. By registering your bike with a security mark there's a better chance of tracing it if stolen.
More specialist providers may offer extra cover against injury, personal liability, and even for competitions and races if you compete.
Electric bikes
Electric bikes, or electrically assisted pedal cycles, are now popular, but insurance for them isn't always the same as for a pedal cycle.
They may be covered by your home contents insurance policy, but if not there are specific policies for electric bicycles, often with a higher limit to cover their value. Some high-end models use their bullt-in electronic design to provide anti-theft technology.
---
If you have contents insurance with a lower cover level, your favourite bike might not be included at all, so check the policy to see if it's covered.
---
Author: The AA
Published 25 November 2020