Deciding whether to take out separate buildings insurance or contents insurance or a combined policy that covers both, working out the value of your home contents, and choosing what your policy should cover are all key steps in deciding your insurance.
But, your home insurance may already cover more than you realise. Some insurers offer standard policies with optional extras for you to tailor your cover, while others policies may cover a comprehensive spectrum. The level of cover varies insurer to insurer, policy to policy, but to get you started, here are a few surprising things your home insurance might cover.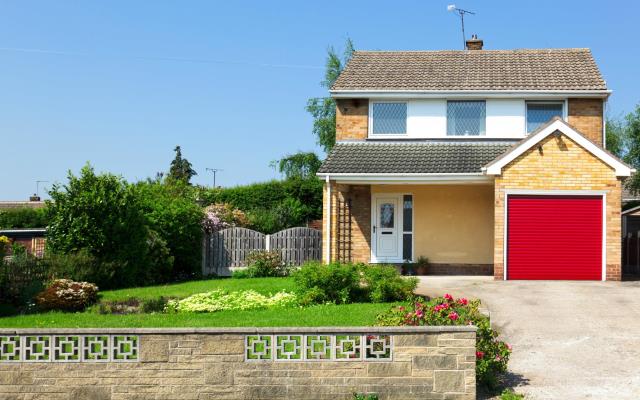 Alternative accommodation
If the worst happens and something happens that means you can't continue to live in your home (such as fire, flooding, or subsidence) your insurer is likely to pay for alternative accommodation while your home is being repaired. To be 'uninhabitable' your home might simply be without electricity, running water or, during the winter, heating.

Temporary accommodation should be in the local area to minimise disruption to your day-to-day life. However, in the event that several properties are affected after a flood or natural disaster, for example – local accommodation might not be possible so there might be additional compensation for travel costs.

Garden cover
For some insurers, the definition of 'home' may include your garden and out buildings (such as shed or garage) and their contents. The more comprehensive the policy, the more likely it is that damage to outbuildings, walls, fences, or gates is included under buildings insurance, while garden furniture and equipment can be covered under contents insurance. However, your shed and other outbuildings might need to have locks and proof of forced entry for the insurer to pay out.
Food
Many people don't realise that most home policies include your freezer – and its contents. So if there is a prolonged power cut of something else causes your fridge/freezer to stop working, many insurers will pay for the spoiled food. They may even help with the cost of a temporary replacement. The cover usually depends on various factors, for instance the age of your fridge or freezer, the amount it had inside it, or if the malfunction was deliberate/caused by carelessness.

Cover outside the home
Home contents cover can protect you against theft or damage of personal belongings (jewellery, mobile phones, laptops) inside the home, but some policies also provide, or offer as an optional extra, cover for your personal property outside the home and, often, anywhere in the world.

If you do have that cover you could get a discount on your travel insurance by excluding baggage – as that will be covered by your home insurance.

Keep in mind that some items, such as expensive and high tech gadgets, may need special cover and there will be an upper limit that is covered. All insurance includes a 'duty of care' so if you leave your smartphone on the beach while you go for a swim or a handbag on the seat of a car with the window open, then you can't expect your claim to be met.

Accidental damage
Whether covered as standard or offered as an optional extra, accidental damage can cover you for things like a broken television or computer, spillages (such as red wine on a light coloured fabric), or a football breaking your window.

Check exactly what the policy does cover though as it might not include general wear and tear, damage caused by pets or vermin, technical or mechanical failures or replacement of a 'matching set' if one item of the set (such as a three-piece suite) is damaged or intentional damage. But put your foot through the ceiling in the loft or accidentally drill a hole through a pipe hidden in the wall they you are likely to be covered.

Home emergencies
Some home insurance policies provide protection for home emergencies. This can include problems with central heating, electricity, flooding, roof damage, and damage that affects the security of your home. Some policies may also offer cover for pest infestation such as a wasps' nest.

Legal expenses cover
Home insurance policies can sometimes include legal expenses cover for things like disputes with your employer or neighbour, tax enquiries, faulty goods or services, or injuries. This can help protect against the cost of being sued, or if you need to make a claim against someone, but the policy will often only cover legal costs and not compensation.
Many home insurance policies won't include matrimonial issues such as divorce, or cases involving libel. In most cases, your insurer will also require your case to have a reasonable likelihood of success – check the details of your policy before claiming.

If you're found liable for causing an injury or illness to another person (e.g. a third party), damage to their property, or if their belongings are lost or damaged in your home, financial compensation might be covered.

The compensation cover may not be included in a standard policy or as part of the legal expenses cover, so you might want to buy liability insurance for extra cover.

Increased festive season cover
Your Christmas may be all the more relaxed if you know your insurance has increased the level of cover during the festive season. Many policies take account of the increased value of property in your home – for instance, seasonal goods and gifts as well as the property of family or friends who come to visit. Some policies will also increase cover for other religious festivals or for family weddings.

Increased cover during such times is not always a standard offering with all insurers – so you should check what cover is offered and any limitations such as maximum value.

Insurance policies can vary
Your home insurance protects you against a number of things, but the level of cover will depend on the insurance provider and the type of insurance policy you take out. You might also find for example, that the cheapest policies offered on price comparison sites exclude many elements you might expect to be included but which might be offered as optional extras.

You should also make sure the level of cover is adequate for your needs – if your contents cover for instance, is significantly 'under-insured' you might find in a claim, you are only paid a proportion of the value of your loss. Insurers usually also offer a range of additional benefits at extra cost, letting you tailor your home insurance to your needs.