Having home insurance is important, but there's a lot to think about before you apply. You should consider the type as well as how much cover you'll need, and of course the cost. Here's a quick guide to help you choose the insurance that's right for you.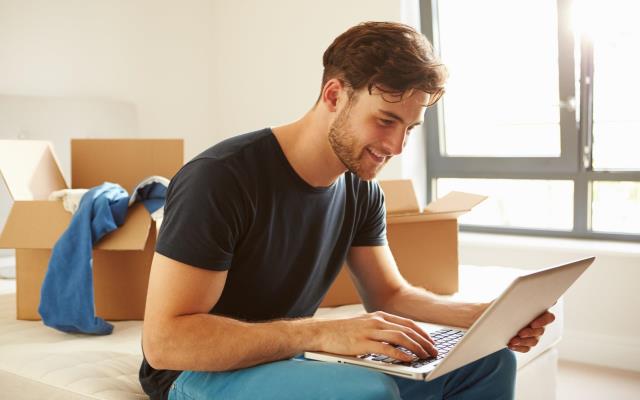 Buildings and contents insurance
Buildings
Buildings insurance is taken out to protect your home's structure, including the walls, ceilings, roofs, and other permanent fixtures. It covers repair and rebuilding costs of your home as a result of fires, flooding, subsidence, and other insured events.
As building repairs can be expensive, this insurance is often a money saver if things go wrong. Many mortgage lenders require you to have buildings insurance in order to get a mortgage.
Contents
If your possessions are damaged or stolen from your home, contents insurance will cover them. It won't protect you against general wear and tear, and there might be a limit on the cost of individual items it covers.
The levels of cover for both building and contents insurance can vary between insurers, so do check each policy carefully.
Landlords insurance
If you're not living in the property, but renting it, you'll need landlords insurance. This generally includes buildings insurance as you are the owner, but you may want to think about contents insurance if you're going to part or fully furnish the property.
The insurance can also include:
Liability insurance If you're sued by a tenant because of an accident on the property.
Loss of rent insurance If the property becomes uninhabitable and you can't rent it out.
Legal expenses insurance If you have any disputes with tenants, need to tackle squatters or repossess your property, or if you need to defend yourself against criminal action.
Home emergency cover If there is a gas leak, a burst pipe, a break-in, or a pest infestation.
Tenants insurance
Tenants insurance normally protects your contents, such as clothes, jewellery, electronics, books, furniture, crockery, and antiques, or if there's a fire, flood, or theft. But you should check the policy features to be sure. It won't cover the building as this should be taken care of by the landlord's own insurance.
Specialist cover
You might need specialist cover for a number of things, like certain types of property, very valuable items, or personal belongings away from home (travelling or in student housing).
Other things to consider
Rebuild value not market value Your home's market value includes the land surrounding the home, whereas the rebuild value is just how much it would cost to rebuild the building if it was completely destroyed, often working out cheaper.
Sufficient contents cover Doing a survey of your home contents, including any valuables, can ensure you aren't over- or under-insured when you buy your insurance.
Excess The premium is affected by the excesses, so do check the amount of excess you have to pay as part of a claim. Lower premiums might be hiding a high excess that you can't afford.
No claims discount Letting your insurer know that you haven't made a claim could get you a discount.
Honest application If there are mistakes or lies on your application this may void your claim, meaning you'll have to pay out of your own pocket if something goes wrong.
Knowing about the different types of home insurance available can help you decide which deal is right for you, and it may even save you from paying more when claiming.