Whether you've just been given an heirloom, treated yourself to a new or pre-owned Swiss watch or you've just got engaged, there's nothing like owning a piece of proper jewellery.
And if you have a precious valuable which you really care about, it's a good idea to make sure it's insured. That way you can replace it with a similar item if the worst should happen.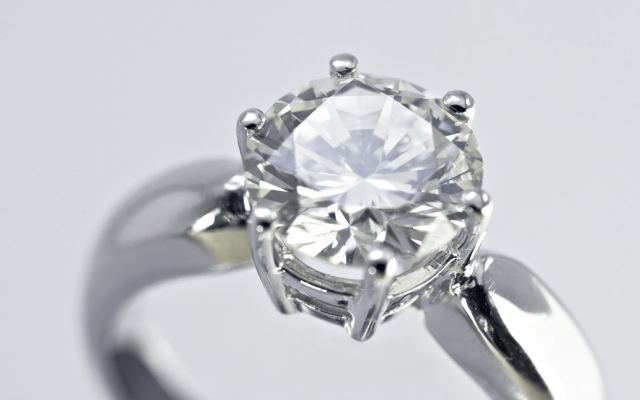 Do I actually need jewellery insurance?
Hold on! Your jewellery will be covered under the contents policy of your home insurance, either as personal belongings or valuables, each item up to a certain value.
Your contents policy may also have a value limit for the cover of valuables. If it's £10,000, and your new diamond pendant is worth £15,000, you'll need to increase the cover level. Otherwise you'll be underinsured and out of pocket if something happens and you want to replace it.
Remember, even just adding a few valuables can take up a sizeable part of your overall level of contents cover, so try our contents calculator to make sure you're not underinsured.
But the important thing to bear in mind is the single item limit, especially if you have one item that's worth a lot more than any of your other valuables.
What's the single item limit?
The single item limit can be confusing. If your contents policy has a limit of £40,000, you might think that you can use this to cover the cost of replacing expensive items, for example a £4,000 designer dress.
But the single item limit is the amount you can claim up to for an individual item, and it's normally around £1,500 to £2,500, depending on your insurer.
So for valuable items above the limit, tell your insurer about them to ensure they're included on your contents policy.
What about engagement ring insurance?
Firstly, congratulations! And here's what you need to do to make sure your sparkler's covered.
You remember the 'single item limit' rule above. Well, if the limit for an individual item is £2,000 and your ring's worth £1,900, then you're covered. If it's worth more than the limit, contact your insurer and add it separately to your policy.
Also, make sure that you or your partner keep the proof of purchase or receipt safe. And check if your insurer will repair or replace the item if damaged.
Rings, in particular, have a terrible habit of going missing in the strangest places. Therefore do consider adding cover for loss and accidental damage inside your home and worldwide. This can protect pieces both up to and above the single item limit.
Should I organise a jewellery valuation?
You'll certainly need to find out how much your jewellery is worth before you can insure it properly. Don't assume that older items lose their value – classic watches, art and other collectibles can age well, and be worth more now than when you acquired them.
To ensure your valuables are valued properly:
Find a valuer registered with the National Association of Jewellers.
Get a jewellery valuation done every 2 to 5 years. An outdated valuation can be a real pain if you have to make a claim, especially if your item's value has increased and you haven't let your insurer know.
Ask for a report on damage and general condition.
Keep your valuation certificate in a safe place, along with your original receipt or proof of purchase.
If you don't have an up to date valuation document, your insurer might question your claim.
And what about watch insurance?
As with jewellery, check both your single item limit and the value of the watch. If it's above the limit, add details of it on your home contents policy.
But it's not just theft or loss you have to worry about, but damage too. Expensive watches often have mechanical movements, and repairs for damage can be costly. So again consider adding cover for accidental loss or damage inside the home and worldwide.
Specialist insurance just for watches is available, and you can search online for a broker or ask your insurer for advice.
Keeping your valuables safe and protected
Don't avoid telling your insurer about pieces above the single item limit because they'll increase the cost of your premium – if an item isn't added to the policy, it won't be fully covered.
Take photos of expensive items. This will remind what's been taken if you're robbed, and help insurers process your claim.
Don't flash your stuff on social media or leave it lying around, especially near windows. If you're not wearing it, lock it away.
---
If you need it, our Home Insurance Plus option provides unlimited contents cover with a single item limit of £5,000. Plus you'll be covered against accidental loss or damage anywhere in the world up to £5,000 for each valuable.