Using the right locks not only gives you an extra layer of security, it can lower your home insurance costs too.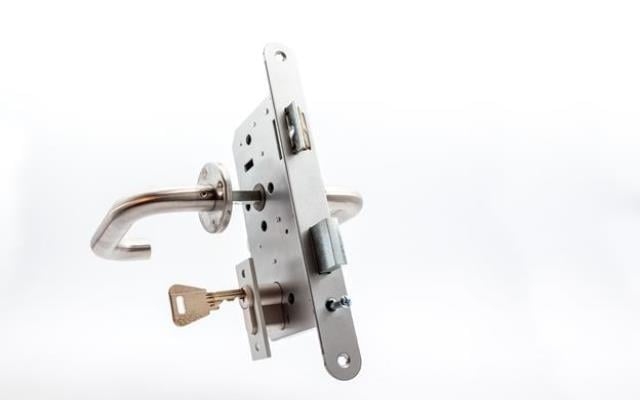 Why are security door locks important for insurance?
We all want the confidence to know that our doors are secure when we're at home or whenever we leave home for the day. Choosing the right locks goes a long way towards protecting the things that mean the most to us. They can also make a big difference to your home insurance quotes.
Many policies will have minimum standards of security – usually BS (British Standard) 3621. You'll be expected to meet and maintain these throughout the life of your policy.
Insurers will look at the different safety elements, like fitting key-operated locks on your ground floor and other accessible upstairs windows, and activating your house alarms. Not having them could invalidate your cover and mean your claim will be unsuccessful if you're burgled.
What are the main types of door locks?
Insurers will assess your home's security level based on the locks used. In order for most insurers to cover the contents of your home against theft, attempted theft or vandalism, you'll need to have these types of locks fitted:
| | | |
| --- | --- | --- |
| Type of lock | Normally found on | Features |
| Rim automatic deadlock | Main doors as primary lock, sometimes as a secondary lock | Key-locking handle, meets BS 3621, can be locked from the inside. The latch bolt (lock) is opened from inside by the handle and from outside by the key |
| Five-lever mortice deadlock (BS) | Main doors (entry and exit) as a secondary lock | Meets BS 3621 indicated by British Standard kitemark. Lockable and unlockable from either side, handle works independently to open and close the door |
| Five-lever mortice deadlock | Main doors as a secondary lock | Does NOT meet BS 3621, moderate security, lockable from both sides and best used with a night latch for added protection |
| Multi-point locking system | PVC, composite front, patio and French doors | Doesn't meet BS 3621 but does lock at least three different points. Includes anti-lift bolts that prevent the door being moved from out of its frame |
Boosting your home security systems
Smart locks are becoming more and more popular along with other smart gadgets for the home. Rather than replacing traditional locks, smart door locks work electromechanically with your existing locks.
They boost your home security by stopping key-only access to doors. They add an electronic lock to your doors that works in a similar way to hotel doors that use a key card system.
Smart locks can also sync with apps such as Wink to give you an extra layer of protection against home intruders. Remember, you'll need to make sure that your door is smart lock compatible before you make the investment. You should check your insurance policy too to see whether you'd be covered for this.
Other good additional security measures include fitting burglar alarms, dead bolts and night latches. While having the right locks is important, extra security features can also make you feel secure and put off potential intruders.
Whichever new security measures you take, be sure to keep your insurance company informed and your policy up-to-date.
Protecting yourself against lost keys or damaged locks
Getting home with a boot full of shopping or a car full of kids, only to find you've lost your keys is something everyone has worried about. Even worse is coming home to find your locks damaged.
Lost keys or break-ins can happen to anyone, in fact, it happens to about 20% of us. Luckily help is just a phone call away. When you buy home insurance with us, remember our Home Emergency Cover add-on can offer you help with fixing damaged locks.