In 2017 there were a reported 216,000 homes across the country declared empty for 6 months or more. Whether a property is in probate, a holiday home or a building waiting to be sold, or an elderly relative has moved out or you're redecorating, many of us could find ourselves with an empty property.
So if this applies to you, unoccupied property insurance could save you a whole lot of stress and money down the line. After all, can you afford to repair the property if there was a flood or a fire?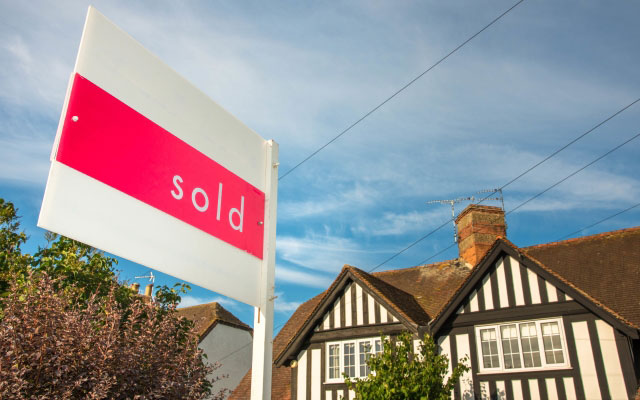 When does a property become unoccupied?
You should consider unoccupied property insurance for any property that is empty for longer than 30 days. The period varies from insurer to insurer, and some allow up to 60 days. If it's going to be empty for longer, they'll introduce conditions, and increase excesses and the premium.
Here are some examples where you should get insurance for unoccupied properties:
Second homes or holiday homes empty for long periods. (Holiday home insurance usually takes into account that the property may empty for long periods.)
Homes in probate or waiting to be sold.
A house left empty due to illness, for example where relatives move in with other family members.
If you're travelling for a long period.
You don't necessarily have leave your property. If you're only moving out temporarily to renovate and plan on having tradesmen in, you'll have to let your provider know as unsupervised tradesmen present their own risk.
What does empty property insurance cover me against?
Depending on the provider and policy you choose, unoccupied property insurance should cover you for:
Damage caused by nature (such as storm damage)
Fire
Flooding
Theft
Vandals
Squatters
How much does insuring an empty house cost?
Insuring an unoccupied home can be relatively pricey, mainly because insurers see empty properties as vulnerable to the risks mentioned above. And the premium will also depend on what state the building is in.
You can keep the cost down by making sure no windows and doors are broken, pipes are in a good condition, intruder alarms are working, and the property is in good shape overall. If the weather is cold, leave the central heating on to prevent water pipes from freezing.
The good news is, because an empty property is often temporary, insurers allow you to buy insurance for 3 months rather than a year, with the option of extending it.
Do I need to secure my house for unoccupied property insurance?
If you don't regularly maintain and check on your empty property you could be refused unoccupied home insurance.
So if the property is going to be unoccupied for a while, check out these security tips, but think also about taking extra steps if you're unable to stop by regularly.
If the place looks empty then thieves might stay away.
Ask a neighbour to water your indoor plants and flowers, and bring in any post. Nothing says 'We're not here' more than a mailbox full of letters.
Having the grounds or gardens kept tidy is another smart security measure.
The same goes if a sick or elderly relative moves in with you. Your insurer will probably tell you to carry out regular checks on their property to make sure everything is secure, and thereby prevent any claims being turned down.
---
Each insurer will have different policies, so check what's covered before leaving a property empty. If you're going to leave your own home unoccupied for longer than 30 days, then get in touch with us.