Did you know that over 80% of burglaries are committed by opportunists? Thieves will happily take advantage of opportunities such as unlocked doors, vulnerable windows, and spare keys left in obvious places such as under doormats.
So even if you're insured, it's still worth taking precautions to reduce the risk of theft from your property. Here's how, and where.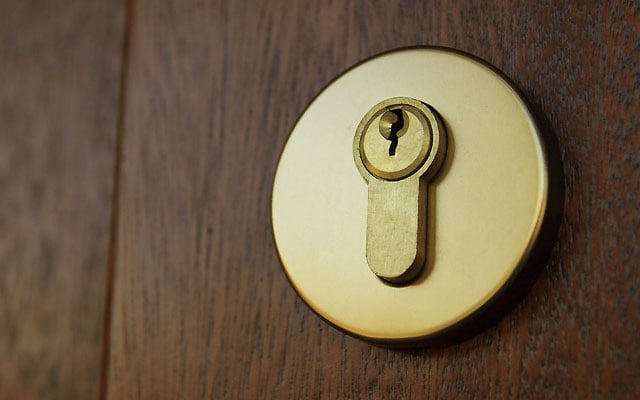 Security inside your home
Make sure all windows are fitted with key-operated window locks, and external doors have locks conforming to British Standard 3621:2007 + A2:2012.
Check that all windows and doors are locked before going to bed, leaving home, or spending time in your garden.
Never leave keys in window or door locks. Keep them out of site and away from doors, windows and letterboxes.
Hide expensive equipment, such as mobile phones and laptops, from view. When installing a TV, try to position it so it's difficult to see from the outside of your home.
Keep your valuables in a safe place and out of sight.
Take photos of your valuables and security mark them with your postcode and house number. This can deter thieves and help the police to recover stolen items.
Set a timer to switch your lights on and off at varying intervals when you're out to make it look like someone is at home.
Find out more about home burglary statistics and the most commonly stolen items from UK homes.
You can protect your contents with our contents insurance, which includes up to £750 cover for money stolen from your property.
And when you get a home insurance quote, think about adding Home Emergency Cover. This provides emergency repairs to make your external doors, locks or windows secure following a burglary. (You'll need a crime reference number from the police when you make a claim.)
The cover also includes 24-hour emergency assistance for plumbing, drains and the removal of wasp nests.
Security outside your home
Install a visible burglar alarm – this will make burglars think twice about targeting your home.
Store garden tools and ladders securely in your shed or garage, as these can be used as 'props' to break into your home.
Make sure your property is well lit, and that your garden is tidy, so burglars don't have anywhere to hide.
Don't hide a spare key outside, as burglars know where to look.
Away from home on holiday
Use time controller plugs with your lamps to make your home look occupied.
Don't talk about your holiday when you're near strangers, or mention it in social media.
Ask a trusted neighbour to keep an eye on your property.
Remember to cancel any milk and newspaper deliveries.
You can find more crime prevention advice on police.uk.