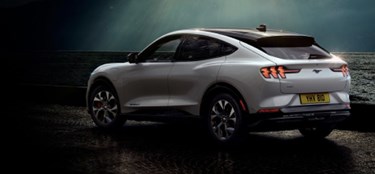 Business Car Leasing
FIXED PRICE BUSINESS CAR LEASE
Leasing offers you and your business tax advantages, a fixed monthly price and includes vehicle tax & AA breakdown cover as standard.
Business Car Leasing
FIXED PRICE BUSINESS CAR LEASE
Leasing offers you and your business tax advantages, a fixed monthly price and includes vehicle tax & AA breakdown cover as standard.
Many Business Contract Hire cars and vans in stock and available for delivery
Provided by LeasePlan UK Limited. AA Financial Services is a credit broker and not a lender.
Our best UK business car lease deals
All monthly business car lease prices include AA breakdown cover and vehicle tax.
View all our business lease cars
Browse all our business contract hire leases today and get your company moving.
What is business contract hire?
Business contract hire is a service that enables companies to hire vehicles that are then used for business purposes for a fixed price.
The company chooses which cars or vans it wants to lease, how long to lease the vehicle (typically up to four years) then pays a monthly fixed price over the course of the contract. During this time, vehicle tax and AA Breakdown are included and there is an optional Maintenance Plan that covers all of your servicing, maintenance and repairs for the duration of the lease, at a fixed price.
At the end of the contract, the vehicle is returned, and the company can choose to lease another vehicle or not, depending on your needs. During the lease period you can add more vehicles or, if you wish to, change the mileage or term.
Business Contract Hire can be used by partnerships, limited companies, limited liability partnerships (LLPs), PLCs, local authorities, charities, embassies, or the self-employed, then driven by the business owner or their staff.
Business Contract Hire vehicles are used by many different organisations. In July 2022, BVRLA (British Vehicle Rental and Leasing Association) Leasing Outlook statistics showed the business contract hire fleet numbered over 763,000 – well over double the consumer car lease fleet.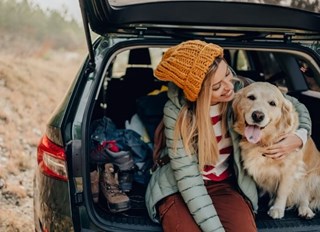 What are the benefits of business car leasing?
There are all sorts of great business car leasing benefits for organisations:
Save 100% of VAT on the car – You can reclaim the entire VAT on your business car lease if your company is VAT-registered, or 50% if the car is used for private journeys as well as purely business travel. This tax benefit means cheaper deals than personal car leases.
Save 100% of VAT on the maintenance – A second tax benefit means if your company car lease package comes with maintenance, servicing, or MOTs included, you can save up to 100% of the VAT on those parts of your lease.
Low emissions equal even lower taxes – If your chosen company car lease is for low-emission or electric vehicles, then you can offset different percentages of the tax cost depending on your chosen model's CO2 emissions per kilometre.
New vehicles with zero depreciation – Brand-new cars look professional and are safer than second-hand. Buying new can be expensive, especially when you account for depreciation. With a business contract hire lease, you can get new cars for your staff without the cost of depreciation eating away at the value of your asset.
Improved cash flow – Business car leasing is kinder to your company cash flow than outright vehicle purchases. Monthly payments are fixed, maintenance can be included in the price. This means less risk and uncertainty, which makes your business finances predictable – as well as more attractive to investors.
Learn about the benefits of getting a business lease hire car through AA Lease today.
What is the difference between business contract hire and personal contract hire?
There are some key differences between business contract hire and personal contract hire to bear in mind when you are deciding which type of car lease to choose. 
Fleet-wide: While personal contract hire covers a single car, business car lease deals can be organised on a fleet-wide scale. 
Credit history: Business leases typically want evidence of longer credit and financial histories than personal, meaning that some newly self-employed people or start-ups may find a personal contract hire is the right choice for their financial situation. 
Tax benefits: Business car leasing offers greater car lease tax benefits than personal, with the main reductions relating to VAT on low-emission or electric cars.  
Better deals: Given they are often arranged on a fleet-wide basis, business contract hire customers can sometimes get a better deal on vehicles than personal customers.
What's included?
All our business lease deals come with great benefits for a clear upfront fee and predictable monthly price with zero hidden costs.
Vehicle rental costs
Vehicle tax
Single change of term or mileage
Free delivery and collection
Reliable AA breakdown cover
Business Contract Hire FAQs
What to consider when leasing a business car?
When choosing a business lease hire car, you need to get vehicles that match the requirements of your business.  
First, your budget. Agree with your financial experts on what your budget is, considering it as a business expense, understanding the tax benefits, and weighing up the savings from a contract with maintenance included. 
This should help inform the make and model. This will be dependent on what your business does, whether the vehicle is also for the employee's personal use, for visiting clients, or moving equipment. The fuel type, battery range, and gearbox are also important considerations too. 
The number of miles the vehicle will be driven is also crucial – choose a contract with too few and you could end up paying a lot of money at the end of the term. 
Who insures the vehicle?
The business leasing a car will need to arrange their own insurance for it, starting on the day the vehicle is delivered. We can provide the vehicle's registration number to speed up and simplify this process for you.
AA Lease is flexible to provide the type of car you need, from 2 to 4 years, and for the mileage you drive. And you can arrange it all from home.
1
Choose your vehicle, term, mileage, and colour
2
Complete our simple enquiry form
3
Get a call back usually within an hour
4
We'll run a credit check on your company
5
If accepted, just sign the contract and we'll arrange the delivery
Find out more about business contract hire
View our helpful articles and guides on a diverse range of car leasing topics and become an expert on your company's lease.

Any questions?
Talk to our customer service team. They'll be able to help you decide on the best business contract hire vehicles for your company.

Important information
AA Lease is provided by LeasePlan UK Limited, which is authorised and regulated by the Financial Conduct Authority (FCA), Financial Services Register number 312989.
The AA is a trademark of the AA Group and AA branded companies, and is used with permission under licence to LeasePlan UK Limited. LeasePlan UK registered office: 165 Bath Road, Slough SL1 4AA. Registered in England and Wales number 1397939.
AA Financial Services Limited is a credit broker and not a lender.
AA Financial Services Limited is authorised and regulated by the Financial Conduct Authority. Registered Office: Fanum House, Basing View, Basingstoke, Hampshire RG21 4EA. Registered in England and Wales number 912211.