Home insurance is a safety net for the unexpected, from bathroom leaks to burglary. So good cover can put your mind at ease should the worst happen.
Still, there are steps you can take to protect your home and reduce the chance of a claim, and which could cut the cost of your premium.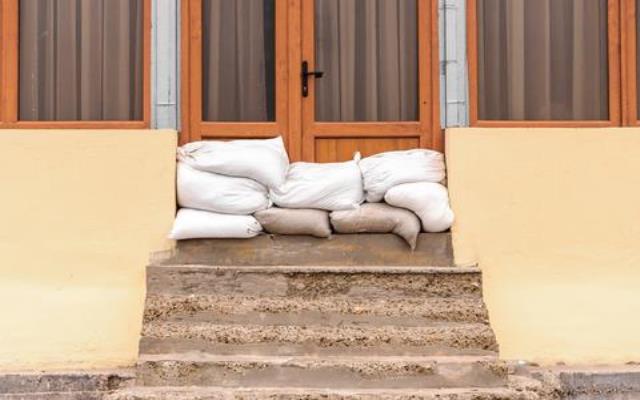 Increase your home security
Install alarms
Reduce your premium by installing burglar or security alarms and smoke alarms
Install locks that meet BS 3621
Some insurers might reduce the premium if you have door and window locks with a British Standards Institution (BSI) mark. Indeed, it can be a requirement for some insurers.
Install security lighting
You may be able to keep burglars away with security lighting as it makes them more likely to be seen. Motion-detecting lights will tell you if there's someone outside, and they may help reduce the cost of insurance too.
Use a safe
Keeping expensive items in a reliable safe can help offset the potential extra cost of insuring high-value belongings.
Get the right home insurance policy
Increase your excess
This is the money you have to pay when you make a claim, before the insurer covers the rest of the cost. Increasing your excess can sometimes lead to your premium being reduced.
Pay annually
By choosing to pay for your policy in one go, annually instead of monthly, it can work out cheaper. So it's worth checking if there is a price difference before buying. This varies between insurers.
Buy building and contents insurance from one provider
Combine your building and content insurance and you may get a discount. But do shop around because sometimes it can be cheaper to buy the two policies separately. Bear in mind that a combined policy makes the claiming process easier if both are affected.
Avoid over-insuring
Some insurers offer cover you don't actually need – knowing what level of insurance your home requires can help you trim the cover, and potentially the premium too. But it's important to make sure you have enough cover too. The AA has an online contents calculator that will help you find the right level of cover.
Take advantage of having no claims
Some insurers offer a discount if you haven't made a claim, which could help reduce your renewal insurance premium.
Avoid damage and disasters
Insulate water pipes
Pipes can be damaged when they freeze then thaw. Insulating or lagging pipes can help prevent them from freezing in the first place, which reduces the risk of them bursting and flooding your home. 'Escape of water' is one of the most common reasons for home insurance claims.
Protect against subsidence and heave
The ground under your home can be affected by subsidence and heave, which causes your home to sink (subsidence) or the ground to swell up (heave), especially if your home is built on clay soil.
You can help protect against this by maintaining your pipes and drainage systems, and removing trees and shrubs that are too close to the property (5–10 metres; seek professional advice before chopping any trees down). It is best to get a surveyor to check for signs of subsidence before you buy a new home.
Risk of flooding
There are certain precautions you can take to protect your home from flooding, but sometimes damage is unavoidable. Flood Re is a company that works with insurers to provide affordable insurance to those who live in high flood risk areas.
---
Common home insurance myths and truths
Myth Valuable items are automatically covered by home contents insurance.
Truth Most contents insurance policies specify a maximum level of cover; if you have expensive items you may need to take out extra cover.
You should also check if your property, including valuables, are covered outside the home – for example, when you go on holiday. If you have taken out this cover, it will protect your baggage and personal property so you could save money on your travel insurance by excluding baggage.
Myth Subsidence will make your house uninsurable.
Truth Your building insurance will usually cover subsidence. And there are companies that will provide subsidence cover if you have made a past claim for it.
Myth Insurance policies have an 'Act of God' exclusion.
Truth Your insurer should pay out according to the terms laid out in their policy and any specific exclusions must be specified.
Myth If your insurers accept your claim, you won't have to pay anything.
Truth You normally pay the excess set out in your policy agreement before your insurers will pay out.
Myth You should insure your home based on its market value not its rebuild value.
Truth Insuring your home should be based on the estimated rebuilding costs including the price of materials and labour. This is normally much less than your home's market value. A surveyor will help you assess the rebuilding cost of your home.
Or you could choose 'bedroom rated' policies which provide cover based on the approximate size and type of home you live in. Such policies often have an unlimited rebuilding cost cover.
---
Have a look at our levels of home insurance and choose the best cover for your home and its contents.