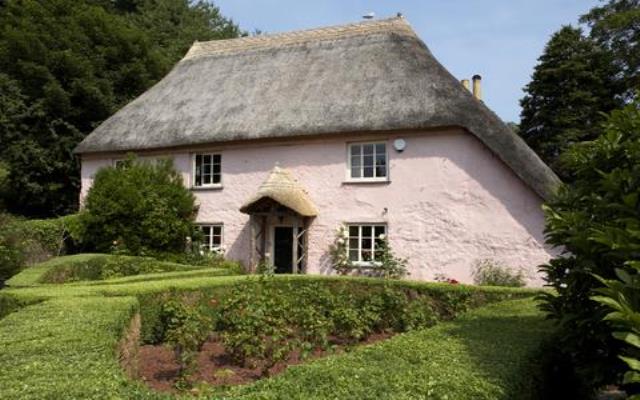 Standard construction
If your home is made with brick, stone or concrete walls, and the roof has tiles or slate, this should be a 'standard construction' house and you shouldn't need specialist cover.
Non-standard construction
These types of homes can be trickier to insure because it can be difficult to judge the damage risk of the property, or because it might need specialist repairs.
Features like timber frames, flat or thatched roofs, or eco-friendly modifications could need special insurance to cover any costs.
Listed buildings
Listed buildings are protected by law. You need permission to change them, and some approved repairs or alterations use methods and equipment that aren't widely available. This means you'll likely need specialist listed buildings insurance – a specialist valuation can help you decide which insurance to take out.
Unoccupied or holiday homes
If your home, or holiday home is left empty for over 30 days, many insurers will have limited or no cover in their standard policy. Whether you're redecorating or adding an extension, the home is waiting to be bought or sold, or you've just bought a holiday home, check your policy to find out if you need extra cover.
Farms
If you own a farm, there are more risks for insurers than a standard home. You would need to get special farm insurance to protect your buildings, farming equipment, livestock, and any liability you might face, such as public, employer, or environmental.
Some farm insurance will cover your home if you live on the farm, but you should check beforehand to make sure.
Self-build homes
Self-building your own home can be expensive and slow, which means having specialist self-build cover could be a lifesaver. It can protect you against theft, flood or fire damage, as well as liability to the public and your employees.
High value homes
If a home is seen as 'high value' it might need specialist home insurance. Different insurers can have different standards, but 'high value' generally means buildings with a rebuild value of over £500,000.
Flood risk homes
Living in a flood risk area can affect your home insurance premiums, and you may even need to get specialist cover because some insurers won't take the risk.
Organisations like Flood Re help owners of flood risk homes find affordable insurance.
Subsidence risk homes
Subsidence is when your home and its foundations begin sinking into the ground. This can be covered by buildings insurance, but making a claim may be costly or raise your premiums when you renew your insurance.
Switching insurers after a claim can also be tricky because your home is a known subsidence risk, so looking for specialist cover can be a good solution.