Of course, first impressions count when you're buying a new home or moving house. You're picturing how you'll furnish each room, which shades of paint will create that cosy atmosphere for you to call "home" and mapping out where you'll place all your bits and bobs.
But, personal touches aside, it's not always easy to see, or know, what might need fixing until you move in which makes the prospect of moving house seem a little daunting, to say the least.
Our handy homebuyer's checklist will keep you aware of what to look for when looking at a property, and it may even help you when agreeing a price.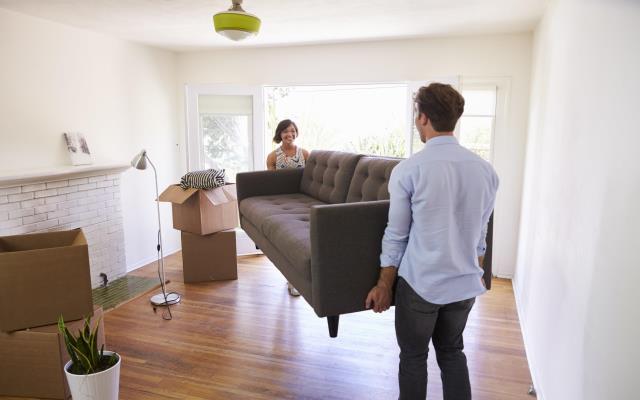 What to do when buying a house?
Once you've saved up for your deposit and stamp duty, and spoken to your broker or bank about how much you can borrow, you're ready for the exciting bit. There's many things to do, see, check and follow up on but it'll all be worth it once you find your dream home. If you're lucky enough to have already found a suitable property, it's worth getting a house survey report done.
Why is a homebuyer's checklist useful?
When you're viewing a potential new home your imagination might be running wild with things you want to add. A brand new kitchen, a cosy fireplace in the living room, maybe a built-in sound system if you're really lucky? But, even if the property looks great, there might be less obvious things you need to check for and ask about.
Using a homebuyer's property checklist can help highlight any work that needs to be done when you move in, and help avoid unexpected bills for emergency repairs. It gives you practical advice on what to look for in the following key areas:
Central heating and radiators
Electrics and alarms
Roofs and attics
Household pests
Walls, floors, windows and doors
Drains
Damp
Exterior and gardens
New build vs old house?
Apart from how they look, older buildings and new builds should be treated in the same way. During the home buying process, it's worth knowing that newer builds tend to have better energy efficiency standards and there's often less to repair, but that doesn't mean you shouldn't still check everything with a fine-toothed comb as it may affect your insurance.
When purchasing a new build, you should check with the building developers about the materials used, as these will usually be asked in your buildings insurance application process.
For example, many new build houses are timber framed rather than bricks and mortar. They might have bricks on the outside, but the timber frames mean they are classed as non-standard constructions. This will need to be declared to your insurer so its important to know what materials are being used – in addition to which locks will be used on the property.
Likewise, when buying an older property, make sure you know what materials have been used and whether any work has been done to the property. If it's a listed building, make sure you understand the restrictions.
What other checks should I do?
Your potential new house is more than just four walls, bricks and mortar. There's some extra things to remember when viewing a potential home.
Double check how much council tax is for the area – you can do this by finding out the postcode and going to the government's council tax band page. Also ask if the property is freehold or leasehold, if it's leasehold, ask about the annual ground rent.
It's also worth looking at the surroundings outside. Everything may look great inside but you'll need to check for things like missing tiles and the state of guttering and the brickwork. Look at the state of other properties in the area too.
While on the outside, also look into whether your property has an allocated parking space and/or if there are any parking restrictions in the area.
If you have time, check out the neighbourhood to get a feel for local area and the people you might be living near. Visit at different times of the day and pop into local shops, public spaces and schools, if you have children.
Ask as many questions as possible. The estate agent is there to help you. Any doubts you have can be answered there and then. It's better to ask an obvious question early on than to find out when it's too late.
Should I get buildings insurance for my new home?
Yes, you should. It's important to take out buildings insurance as soon as you have agreed and exchanged the contracts. It's at this point that the house becomes your sole responsibility and having building insurance means you're covered if anything happens to it before you move in.
Buildings insurance should be part of your moving house to-do list as it protects you against the cost of repairing damage caused by:
Collisions involving vehicles, airplanes, trees and lamp posts
Frozen and burst pipes
Vandalism and burglaries
Fires, storms, explosions, floods and earthquakes
Sorting out home insurance when buying a house
Whether it's your first day or last day in your home, you still need to make sure you're covered. Here's what to do about home insurance when you're moving.
Already insured
Let your insurer know about your change of address.
Leave plenty of time, so it can be done before the day contracts are exchanged. If things don't work out, this can always be changed back.
Confirm that your current house is still covered by the insurance until you leave.
Not insured
You'll need the address of your new home, its market value and the value of possessions you will need to cover.
Contact insurers and find a policy that suits you, it should cover both buildings and contents.
Arrange a policy that starts the day you move in, so that you're fully covered.
Even if you think you've done your homework on a property, our homebuyers property checklist is a good way to check you've covered all bases.