Flooding can cause widespread damage, disruption and emotional distress. While you can't completely flood-proof your home, you can reduce the impact by taking a few precautions.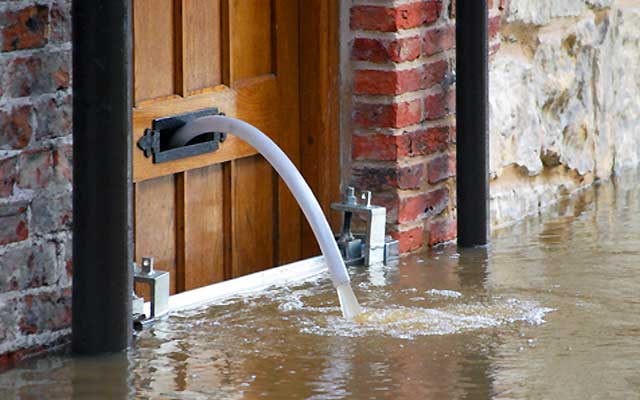 Is your home at risk from flooding?
Chose from the following countries to see if your home is in a flood risk area:
If your home is at risk, sign up to a flood warning service or listen out for flood warnings on local radio and television.
Plan ahead
Make a flood plan so you know where your family and pets could stay until the danger passes. If you have a car, think about where you could move it to higher ground.
Put a flood kit together that includes food, bottled water, a first-aid kit, any necessary medication, emergency phone numbers, clothes, blankets, bin bags, a torch, batteries, a wind-up radio, protective clothing, rubber boots, cleaning materials and a disposable camera (to take photos of any damage for your insurance company).
Make sure you know where to turn off your electricity, gas and water supplies.
Put valuable and irreplaceable items on high-mounted shelves. Store important documents upstairs in a dry, accessible place.
If you have any vulnerable neighbours, always ask if they need help too.
You can also buy purpose-built equipment, such as flood boards for doors and air brick covers. If you do buy any such flood protection products, make sure they display the British Standards Institution (BSI) Kitemark or comply with the BSI specifications PAS 1188-1:2009 or PAS 1188-1:2009 (Flood protection products).
Act when flooding looks likely
Put sandbags or flood boards in place. You should also try to prevent backflow by putting a sandbag in the toilet bowl and plugging sinks and baths.
Move as many of your possessions upstairs as possible, especially electrical items.
Roll up rugs and carpets and move them upstairs. You could also take curtains down or hitch them up to keep them away from flood water.
If it's safe to do so, turn off your gas, water and electricity supplies when flood water is about to enter your home.
---
If your home is damaged by flooding, contact your insurance provider immediately. After a flood, make sure your electricity supply is switched off – don't try to use any electrical appliances that may be wet.