When a storm brings down trees and power lines, the loss of electricity can last several hours or even a few days. Yet a power cut can still be unexpected, despite severe weather warnings.
Here's how to prepare for the worst, so that you and your family can remain comfortable indoors until the storm subsides and power is restored. Also, don't forget to check up on any vulnerable neighbours.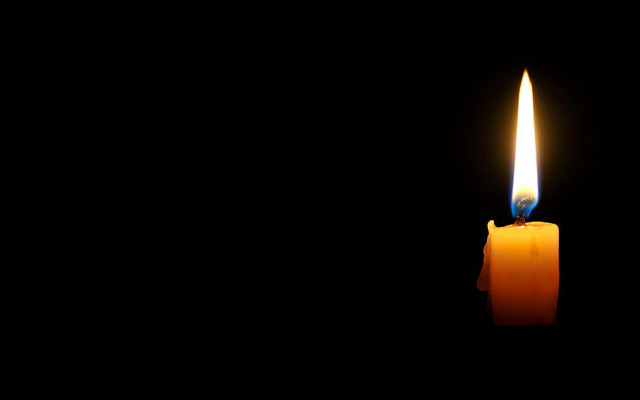 Keep the lights on in a power cut
Have a plentiful supply of new batteries for radios and torches in the house, and keep them all in an accessible place.

A wind-up torch is worth having, as are glow sticks or a shake light.

Take care if you're using candles and matches. Place the candle in a heat-resistant bowl – this will not only reflect light, but also prevent fire if the candle is knocked over (cut long candles in half).

If the power outage lasts longer than a few hours, make good use of daylight to conserve your resources and get meals ready.
A power cut may not last long, but first switch off electric cooker hobs and appliances for safety. Leave one light or a mains radio on so you know when the power is back.
Keep in touch
When the electricity goes, the television, household radio, cordless phone and the internet go too.
Keep informed with a portable radio tuned to your local BBC radio station (make a note of its frequency).

A wind-up or solar-powered radio can be more reliable over time than one using batteries, but they can be more expensive.

A manual wind-up charger or an in-car charger will keep your mobile phone alive – remember to remove the phone when fully charged to conserve the car's battery.

Traditional corded landline phones should still work when the power is down.

Keep a note handy of the power company's helpline – they may be able to say when the electricity will be restored, or there could be a message with the latest information.
Remember, a wide area may be affected by the power cut, including shops and services, and even mobile phone transmitters. Some extra cash and plenty of fuel in the car may be useful, but don't anticipate popping out for a pizza.
It's best to avoid unnecessary travel until the storm is over – traffic lights will be down, and roads may be blocked. The local pharmacy could be closed too, so make sure you have a good supply of any medications.
Stay warm
During a winter storm, a house without heating will soon get cold. So it's important not just to stay warm, but to stay warm safely.
Extra layers of clothing will help to keep in body heat, and a blanket on the duvet will add extra warmth at night.

Close curtains, and shutters if you have them, to reduce heat loss through the windows.

Keep some dry wood for your open fire or wood-burning stove – check the chimney flues are clean before using them.

Modern household paraffin heaters are safe to use, but don't leave them unattended.
Never use a generator, barbecue or a fuel-burning camping stove indoors – these need adequate ventilation, or else they can produce poisonous carbon monoxide.
Survive in the kitchen
While you can continue to cook on a gas hob during a blackout, you'll need some ingenuity to prepare meals if you have an electric cooker.
If there's a risk of a power outage, set the refrigerator to the coldest setting to keep cool longer.

A full freezer will keep food frozen for about two days, and a fridge will keep cold for about 4 hours – open the doors only when necessary.

In very cold weather, fill empty plastic cartons with clean water and leave them outside to freeze for a cool box.

Keep a stock of non-perishable canned and packet foods, and have a manual can opener ready.

Use perishable food from the fridge first, then easy-to-prepare meals from the cupboard which cook quickly, or else serve no-cook foods.

Fondue sets or similar cooking devices can be used (on a heatproof surface) if no other heat sources are available, or a wood-burning stove top will warm up a saucepan.

Prepare and eat foods in their original containers if possible, as there may be no hot water for washing up.
Take extra care when using an alternative cooking device, or an open fire to keep warm. If your home has a hardwired smoke or carbon monoxide detector, check the backup batteries are working.
---
If you have AA home insurance and your home has suffered storm damage, see our advice on how to make a claim.
Unfortunately, we can't cover everything, including loss or damage due to deterioration and corrosion, or storm or flood damage to gates, hedges or fences.
---
Author: The AA
Published 1 November 2016. Updated 28 July 2022.