Snow can make getting to your property difficult or even dangerous. How do you clear a snowy or icy path or driveway safely and confidently – and avoid causing the area to refreeze?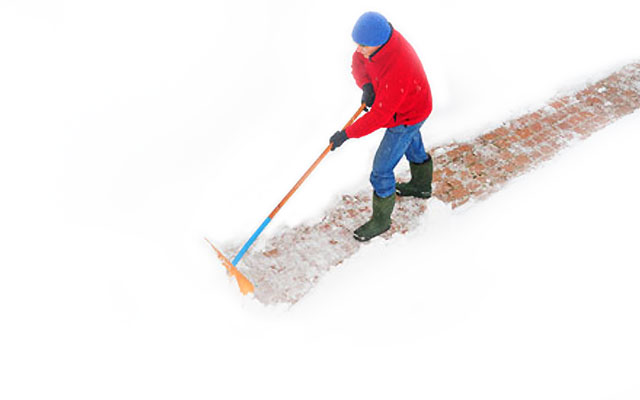 Tips for clearing snow
It's easier to move snow when it's fresh and loose, so clear it as soon as possible.
Be careful where you move the snow to. Make sure you don't cover any drains or someone else's path.
Once you've cleared the snow, spread table salt or de-icing salt to stop the area from refreezing. Don't use salt from salting bins as that's needed to keep the roads clear. If you don't have enough, use sand or ash instead – it won't stop the cleared area from refreezing, but it should provide some grip under foot.
If it's easy to do so, clear any snow off your roof or patio overhang with an extendable brush (pulling the snow downwards very slowly and carefully). Don't get up on the roof as that can be dangerous.
If you have any vulnerable neighbours, remember to ask them if they need any help – they may have difficulty clearing snow from their property themselves.